This guy is a lot of work to transform! Each time I went through I realized what I did wrong the last time. These pictures are for my first transformation attempts so there are a number of incorrect bits here and there. I'm sure I'll have more pics of him in the future.
The reprolabels do make a huge difference.
Before reprolabels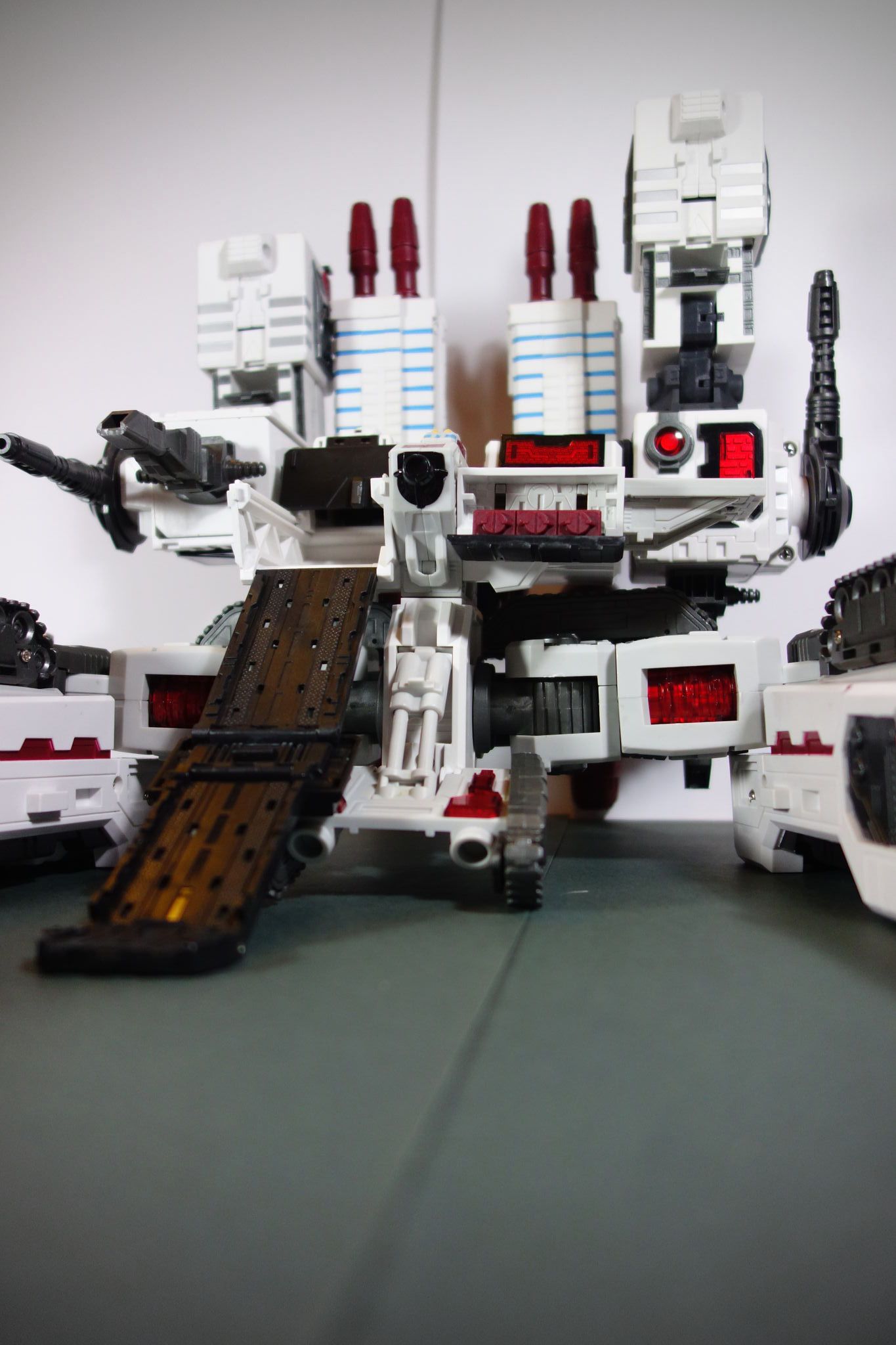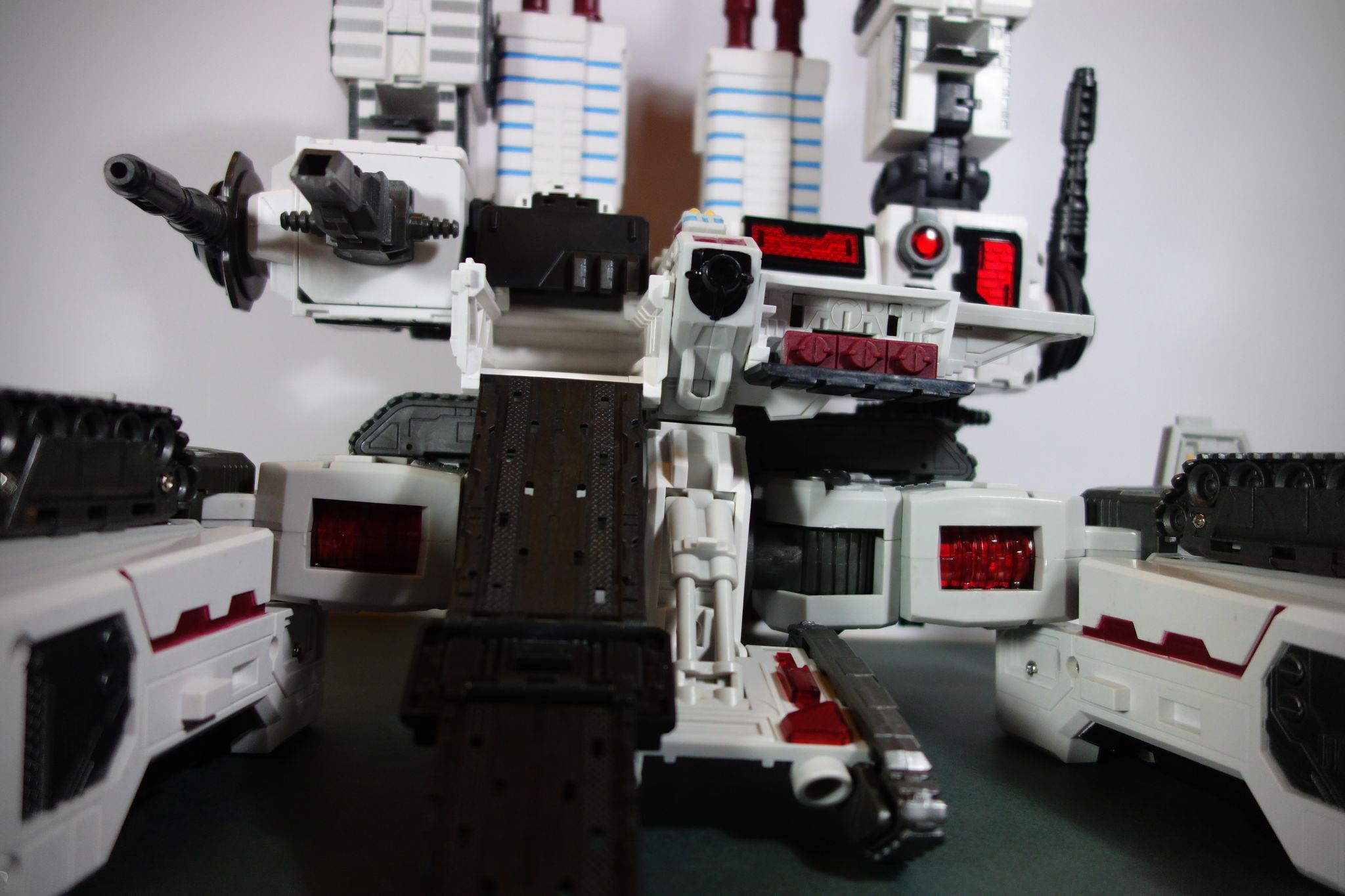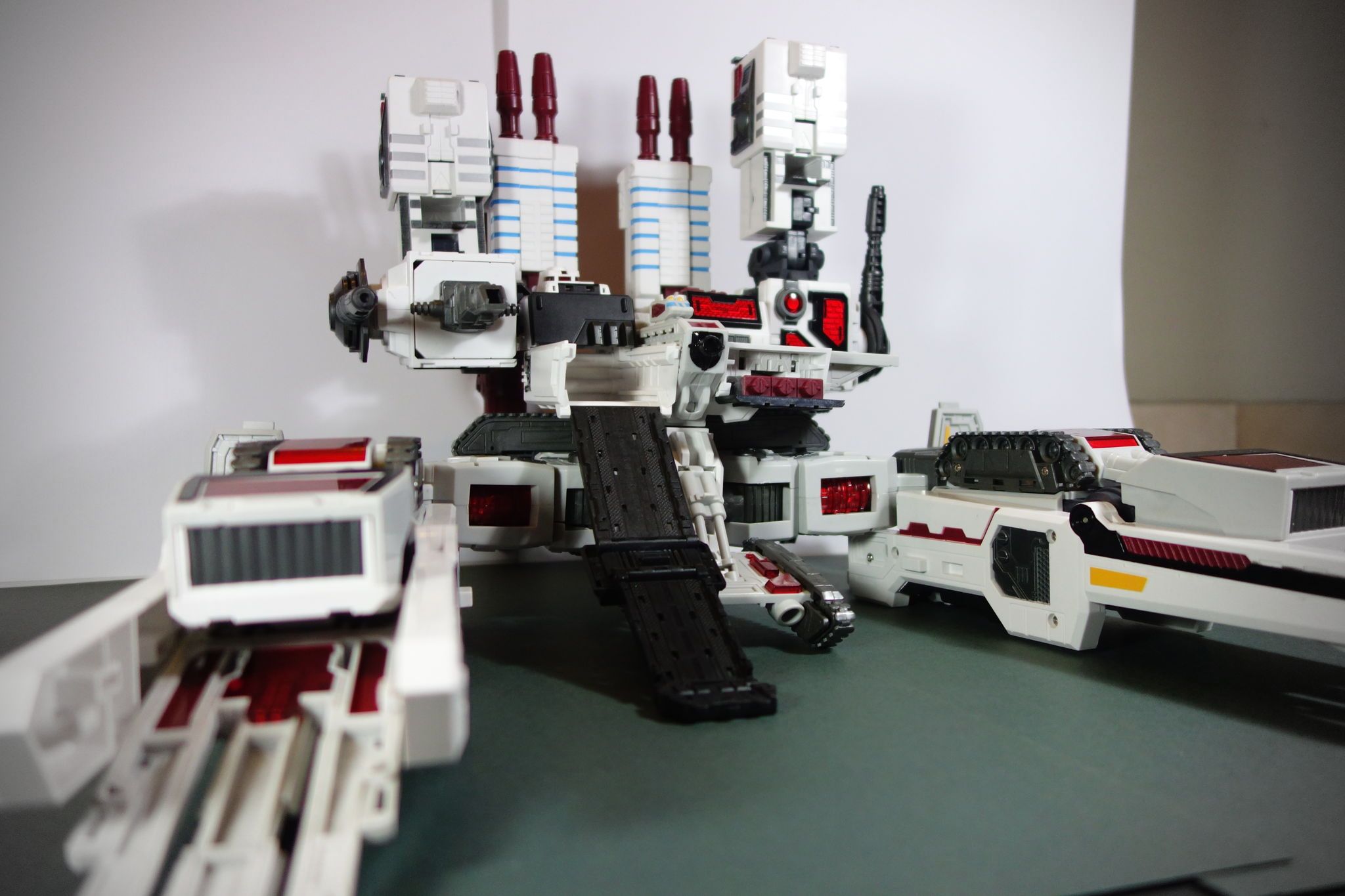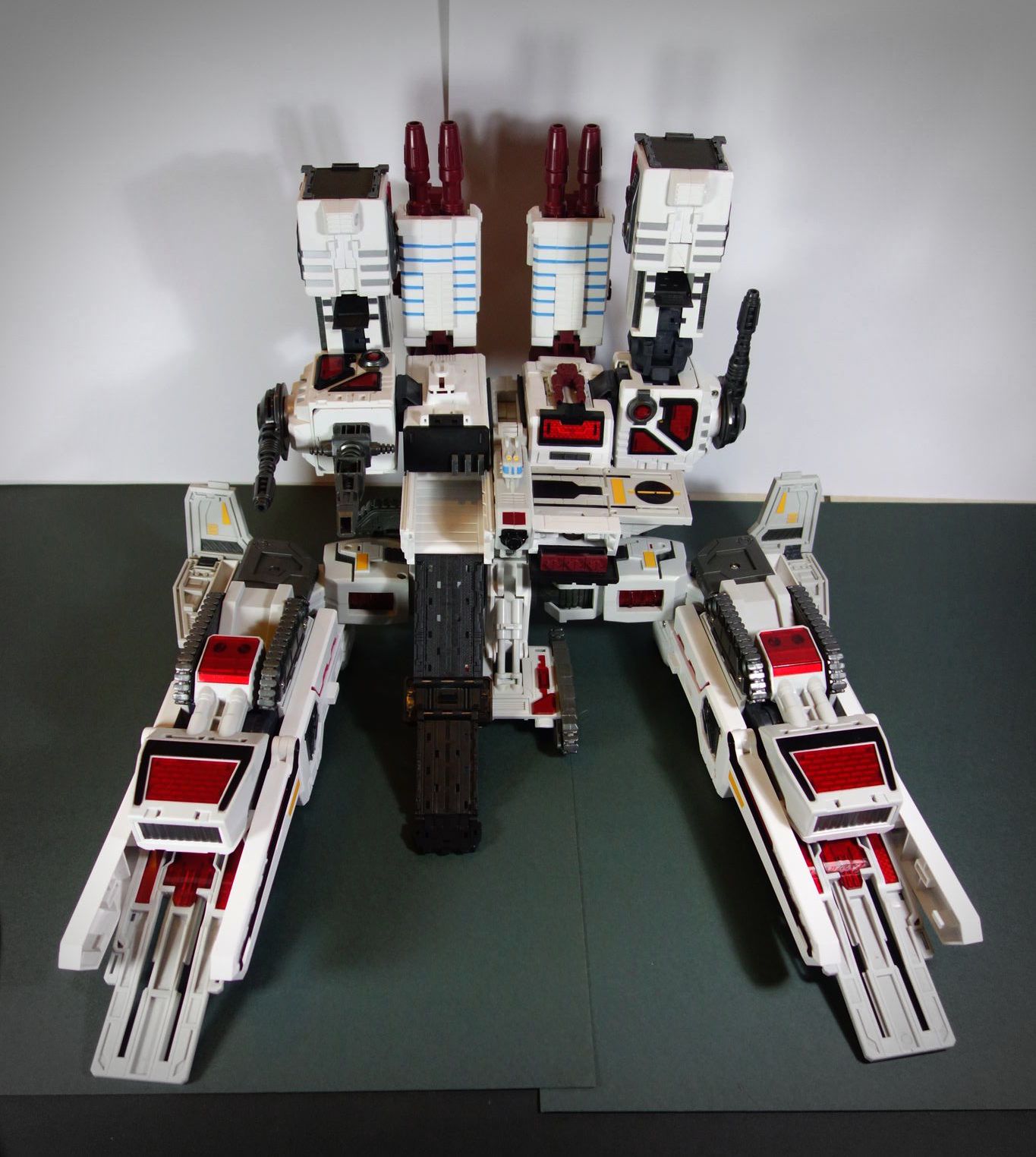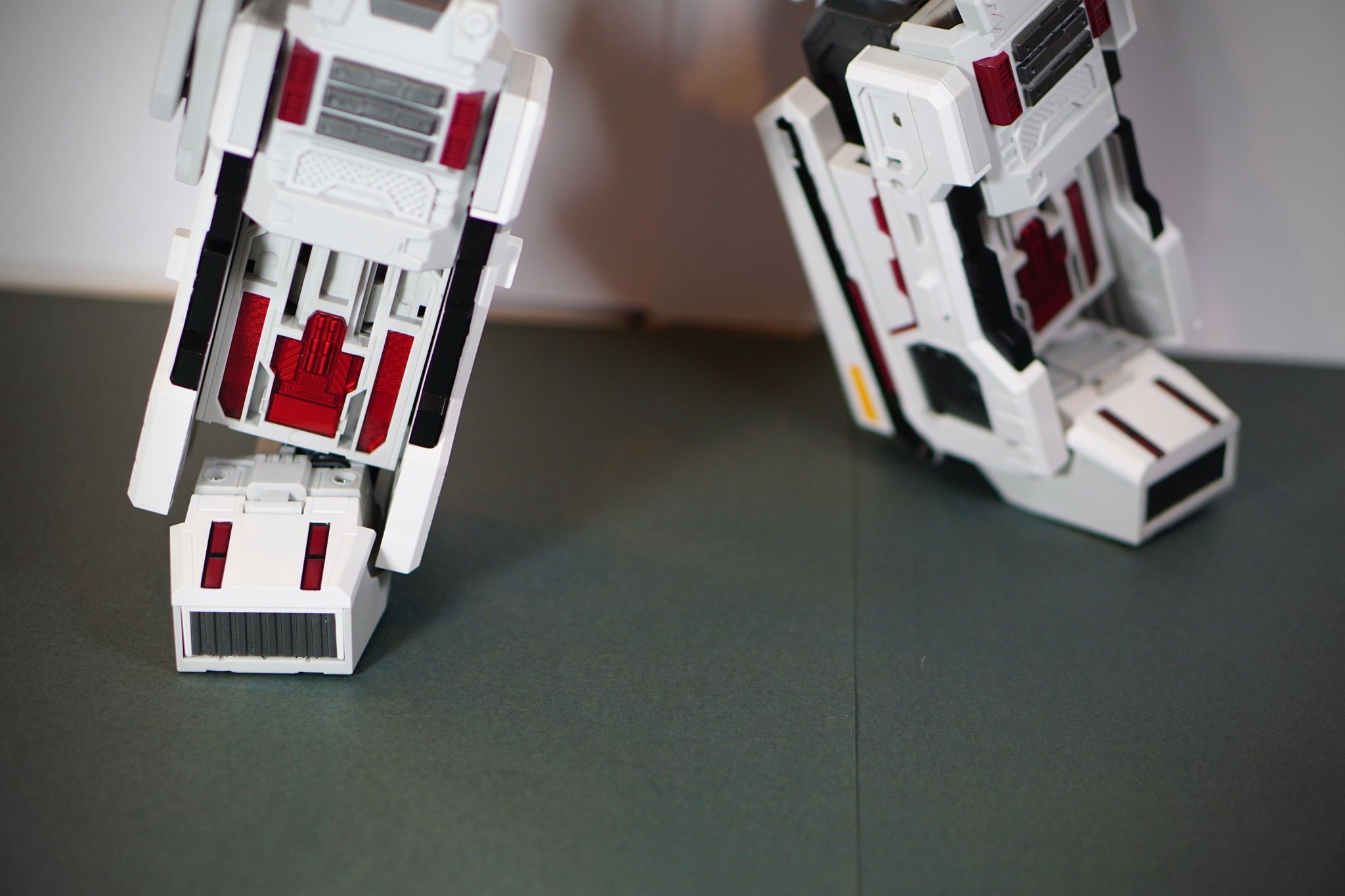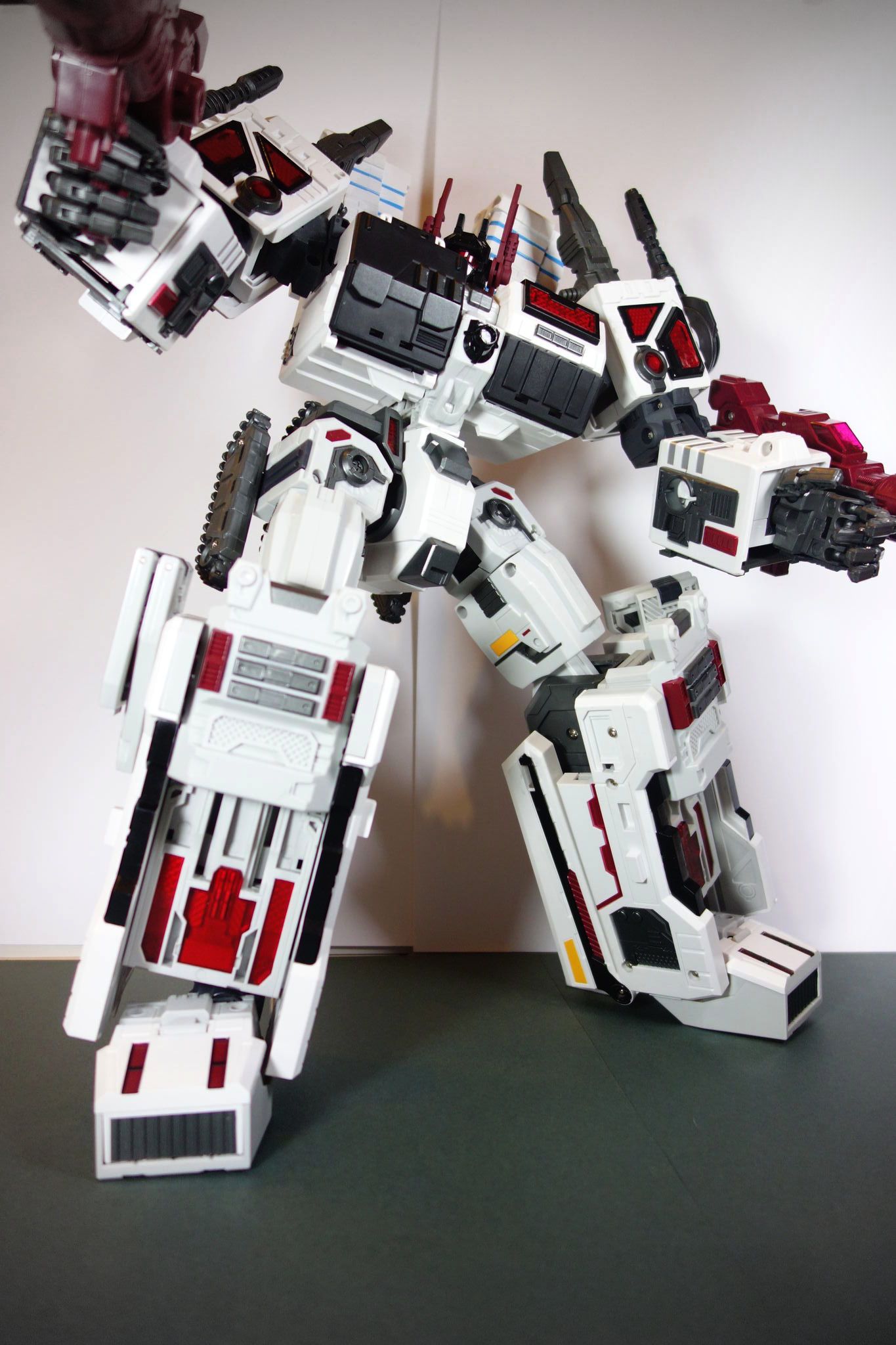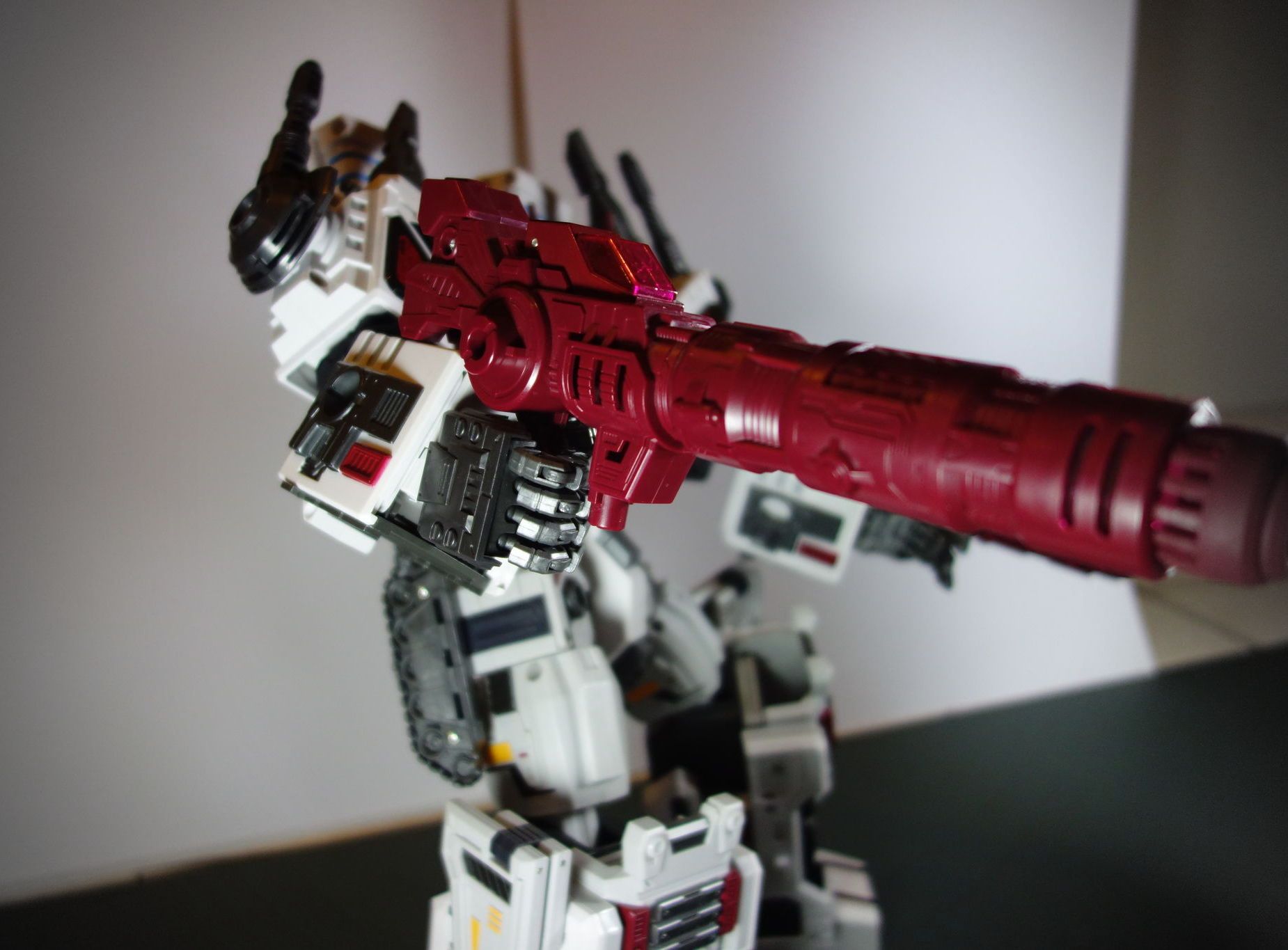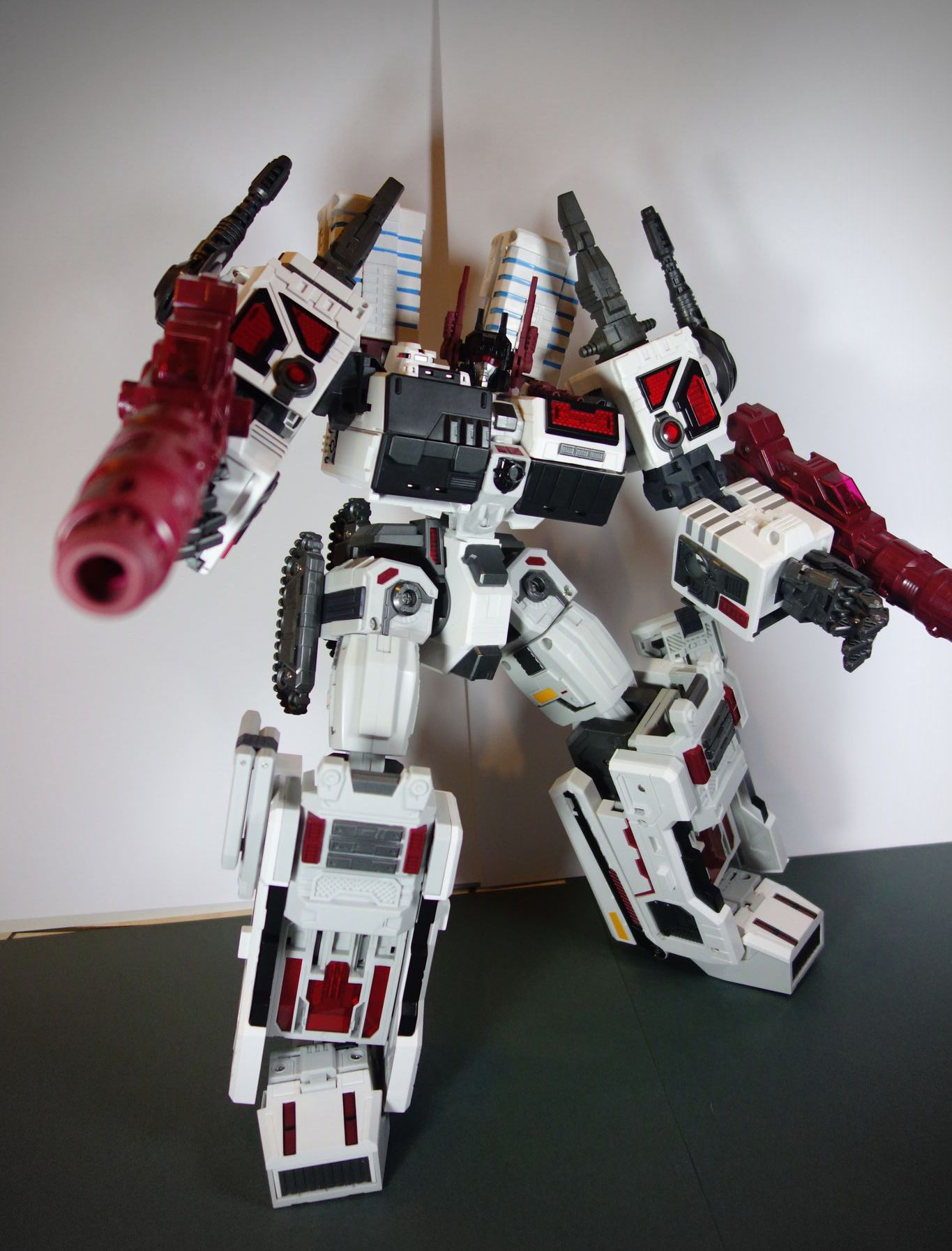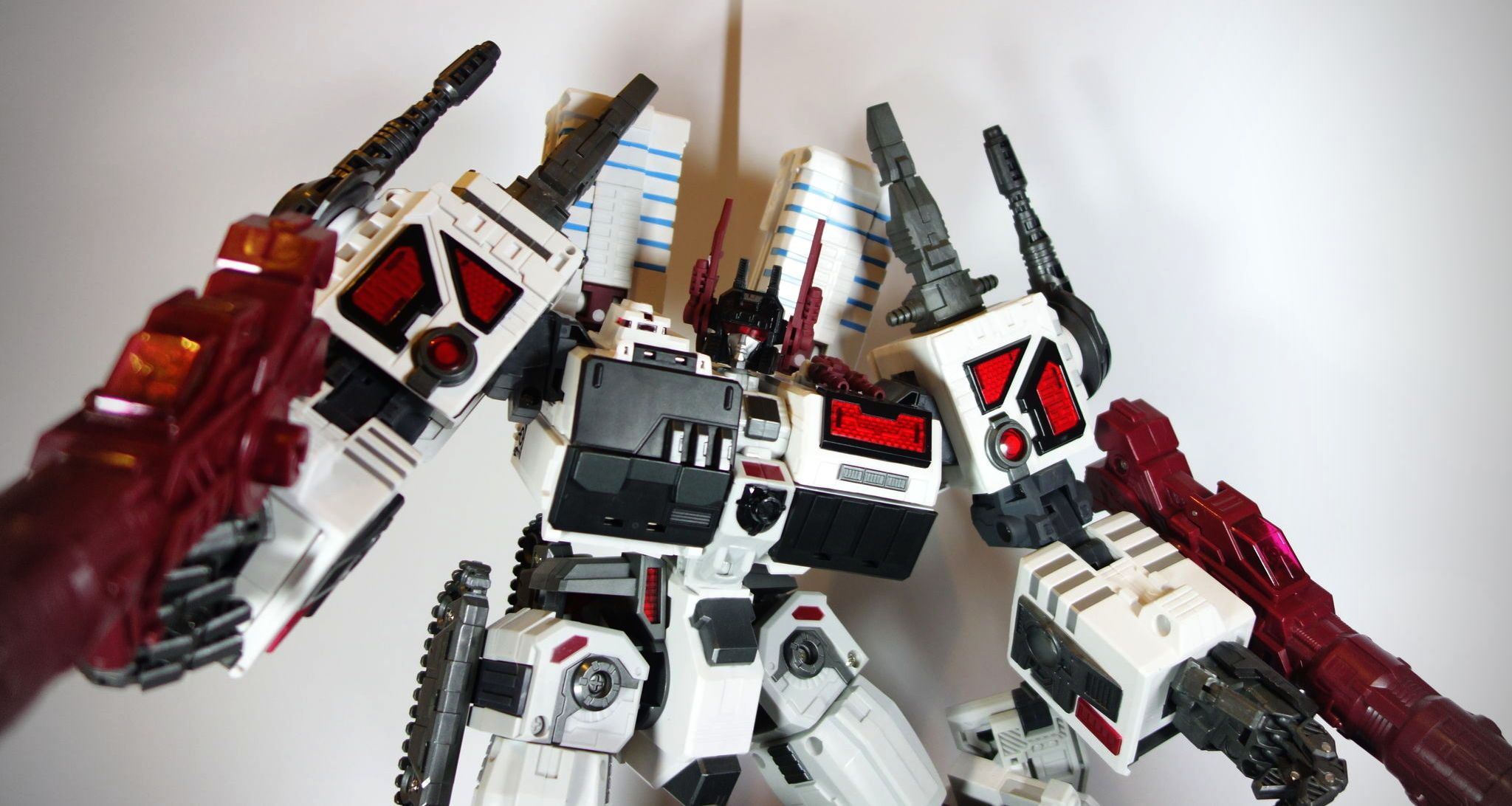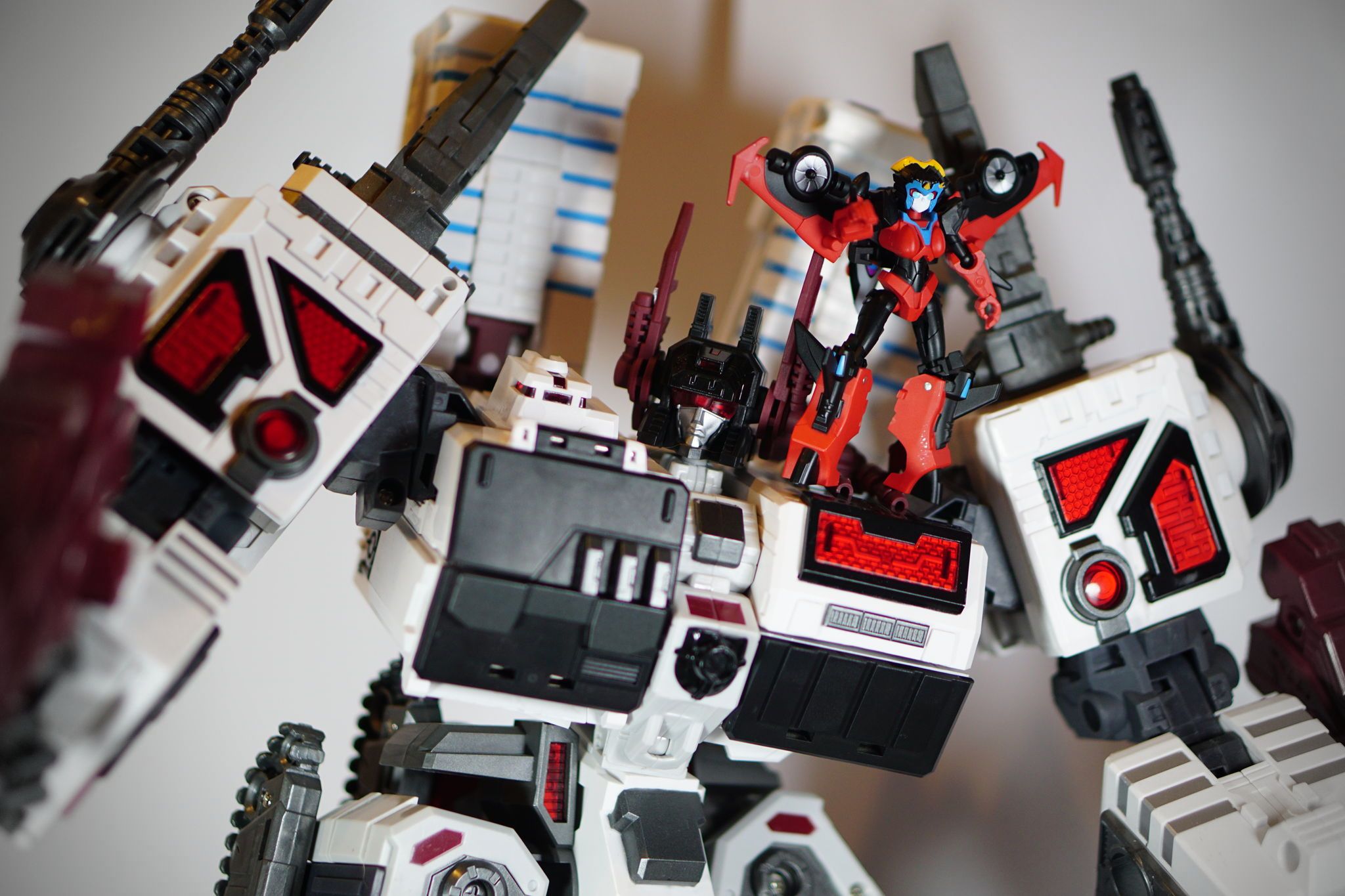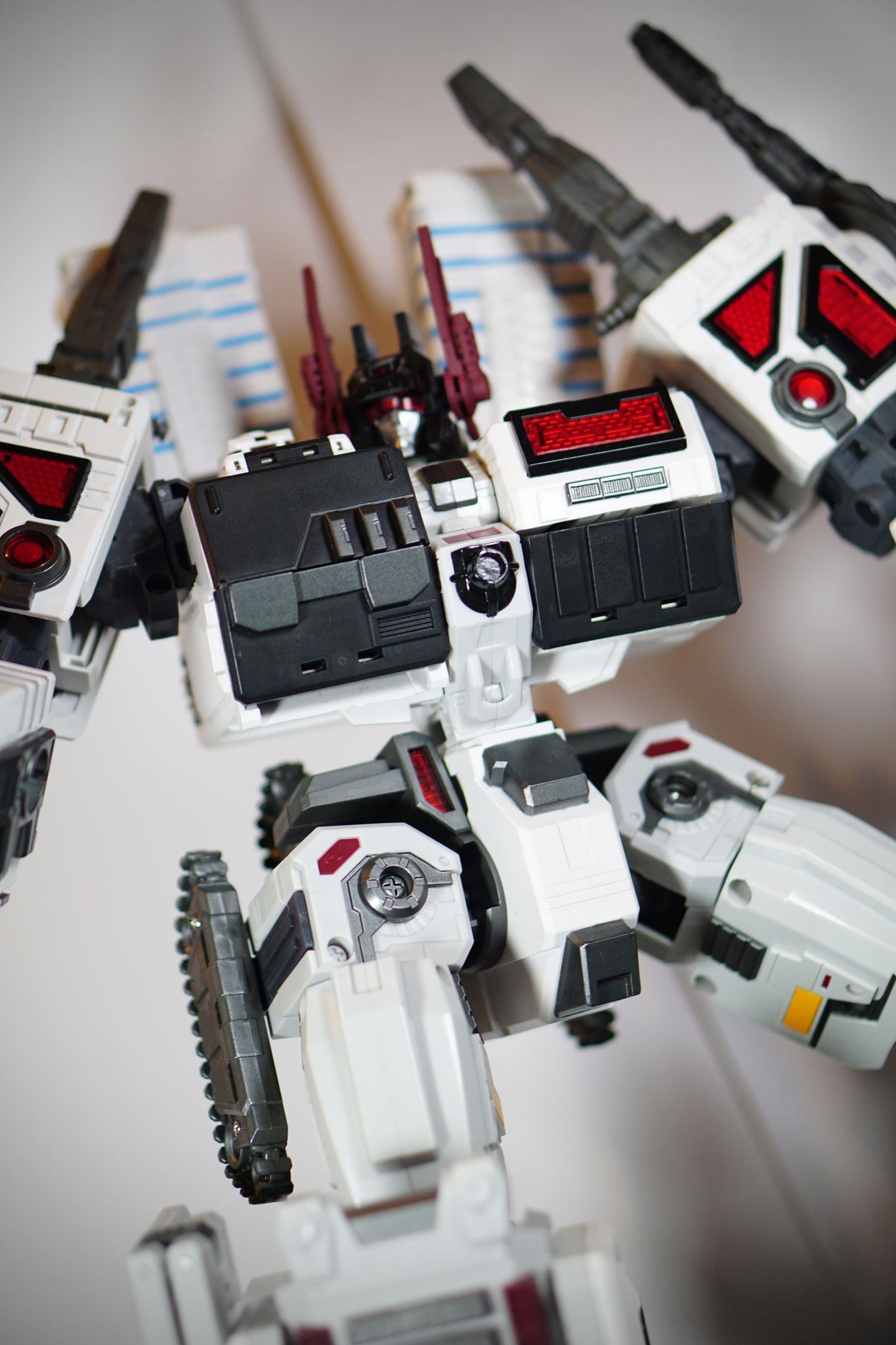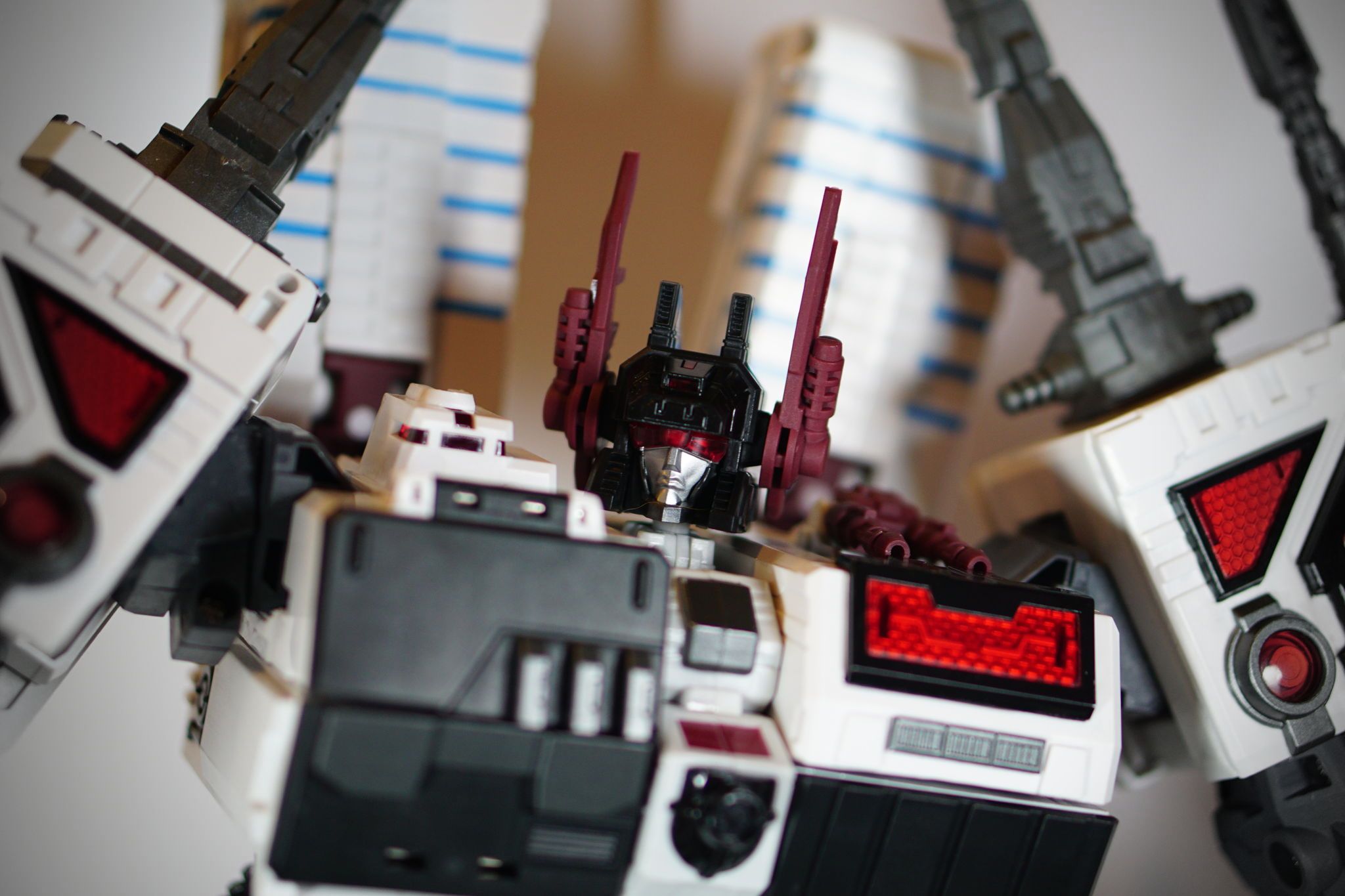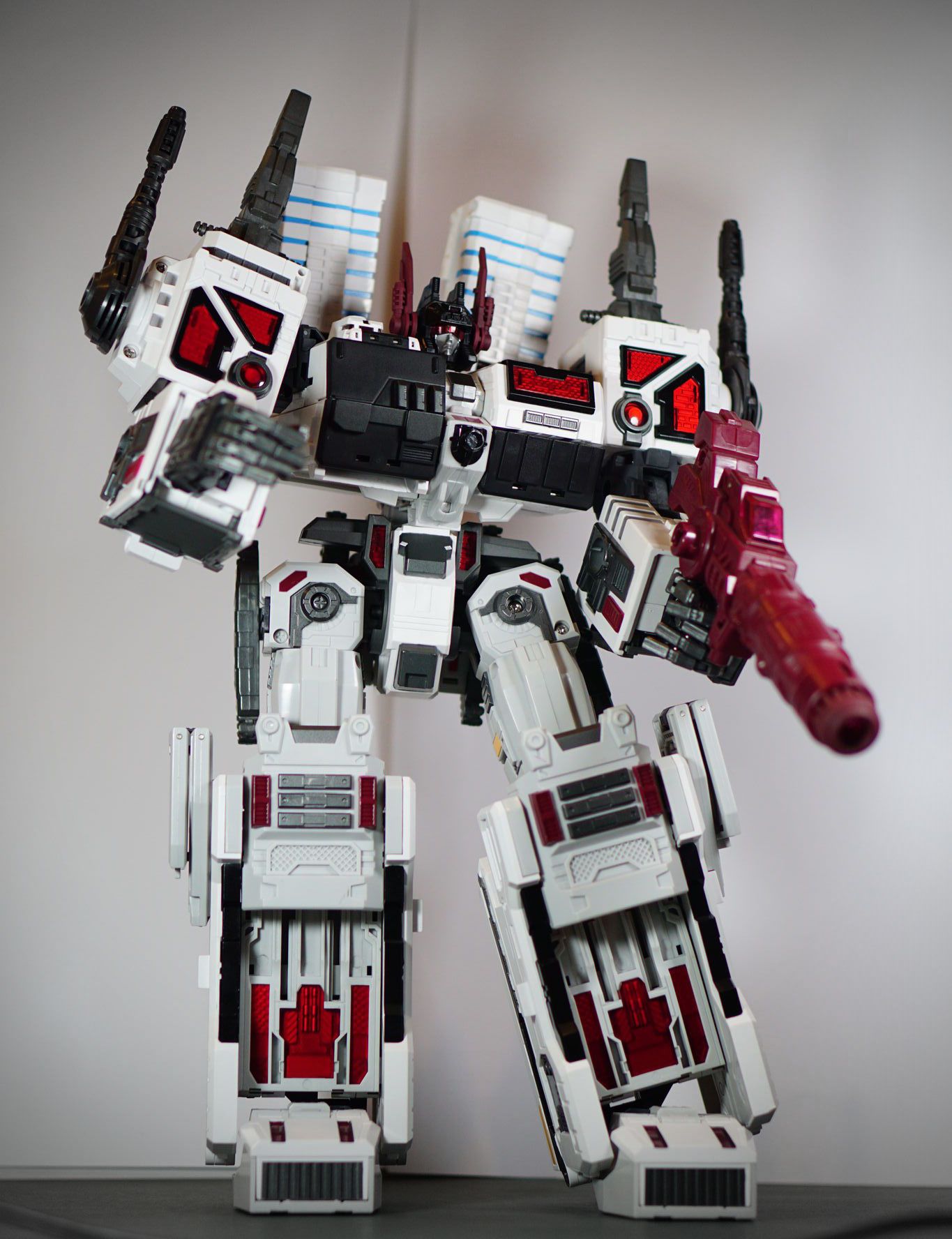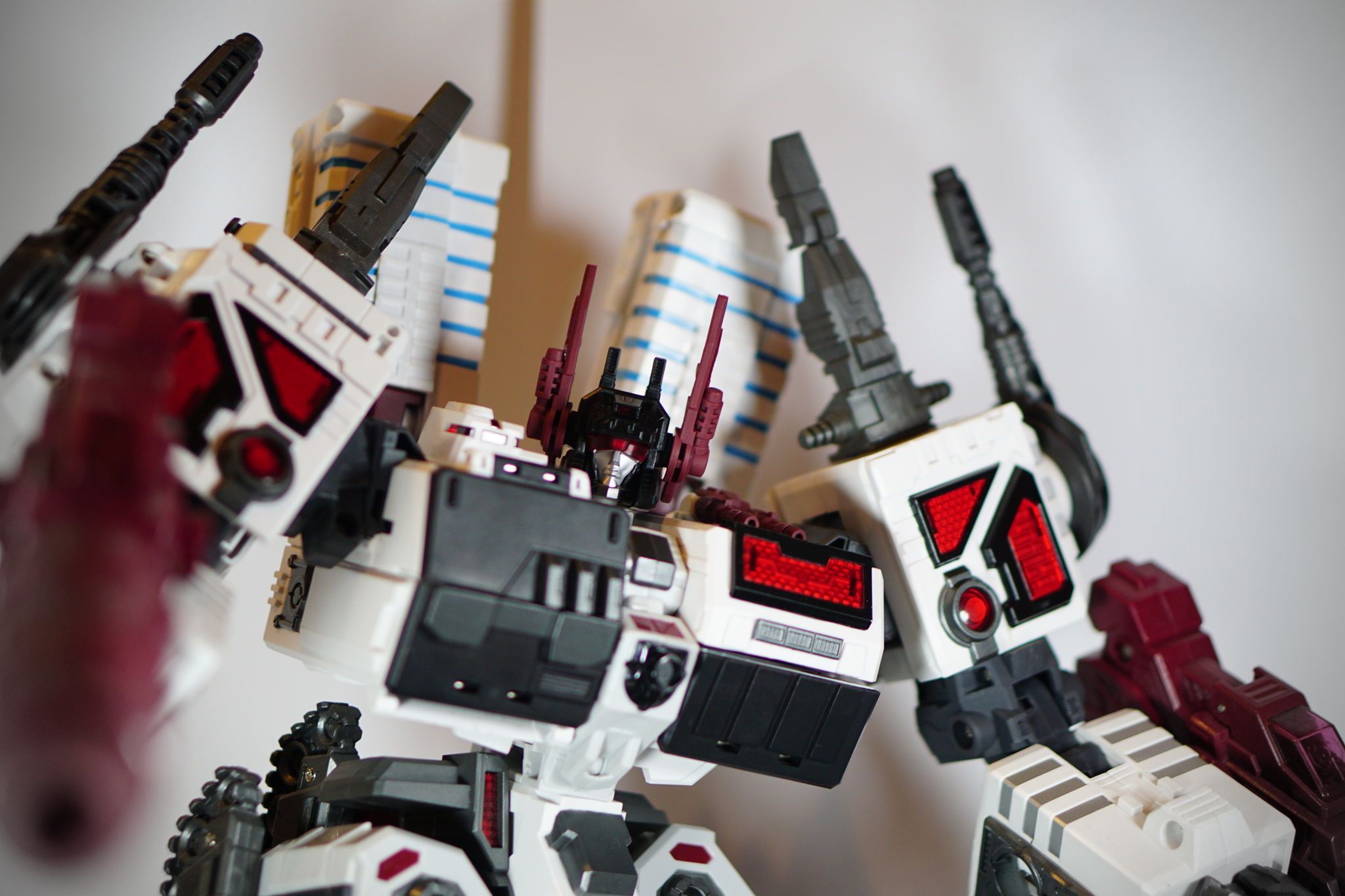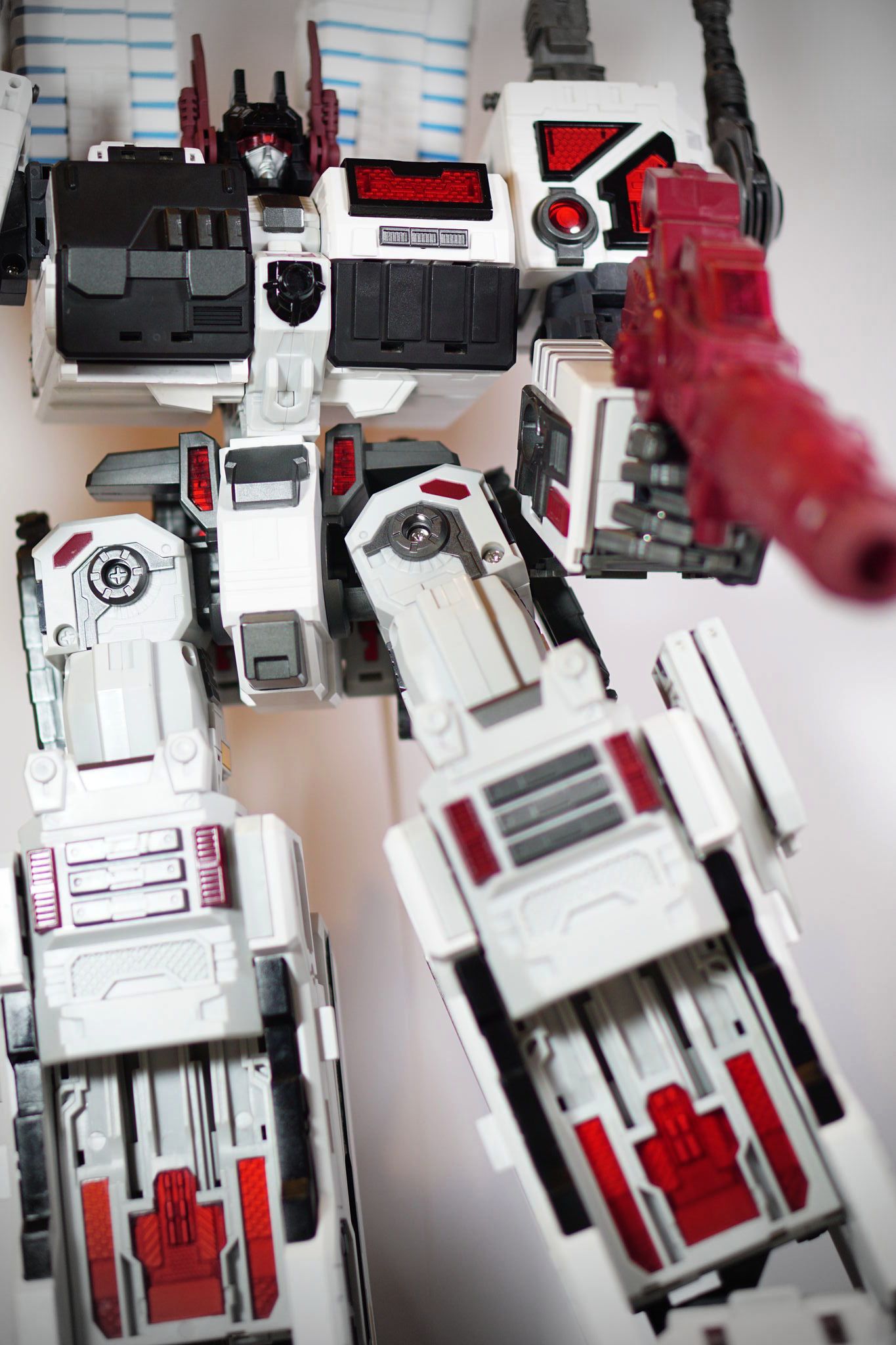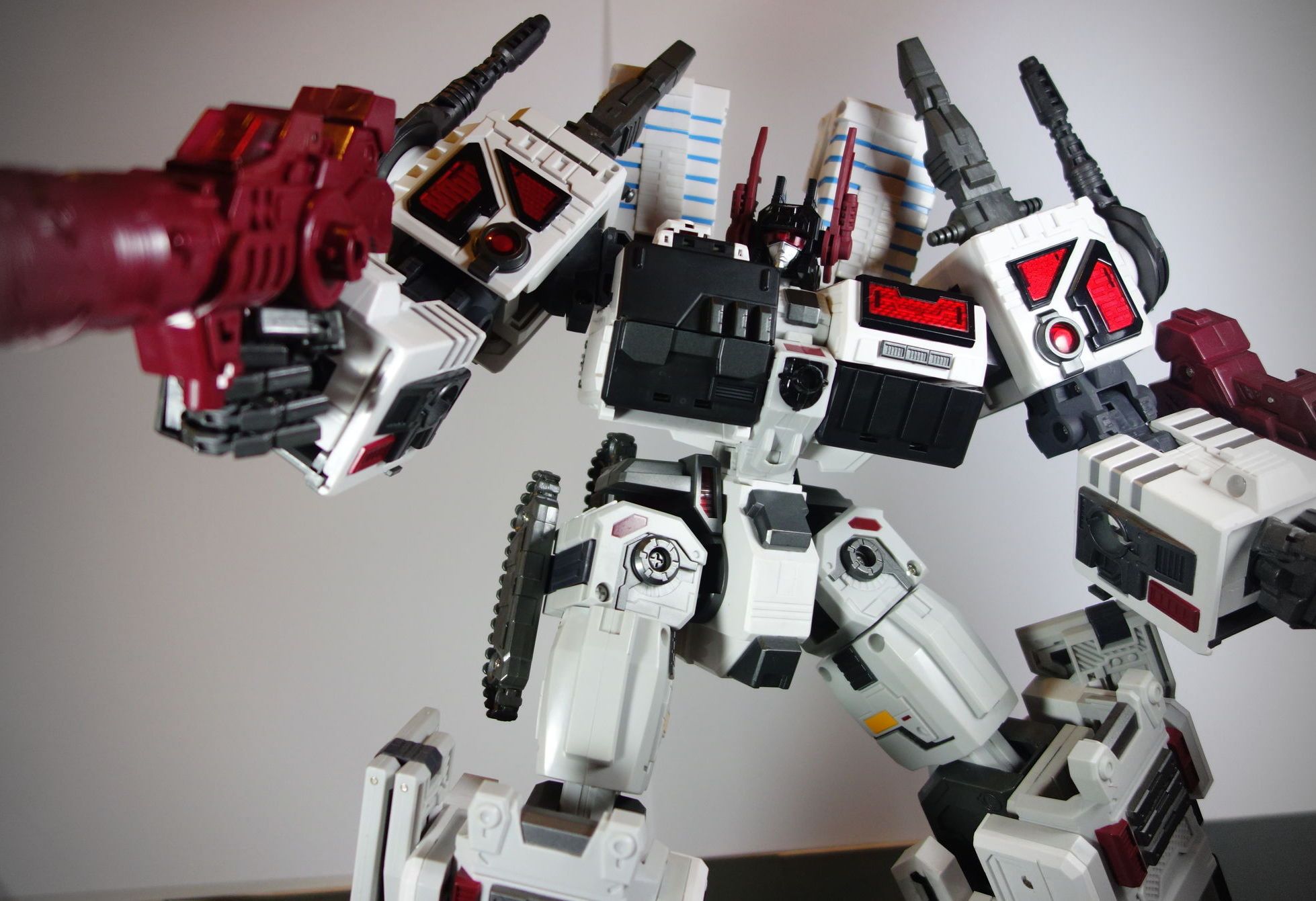 With reprolabels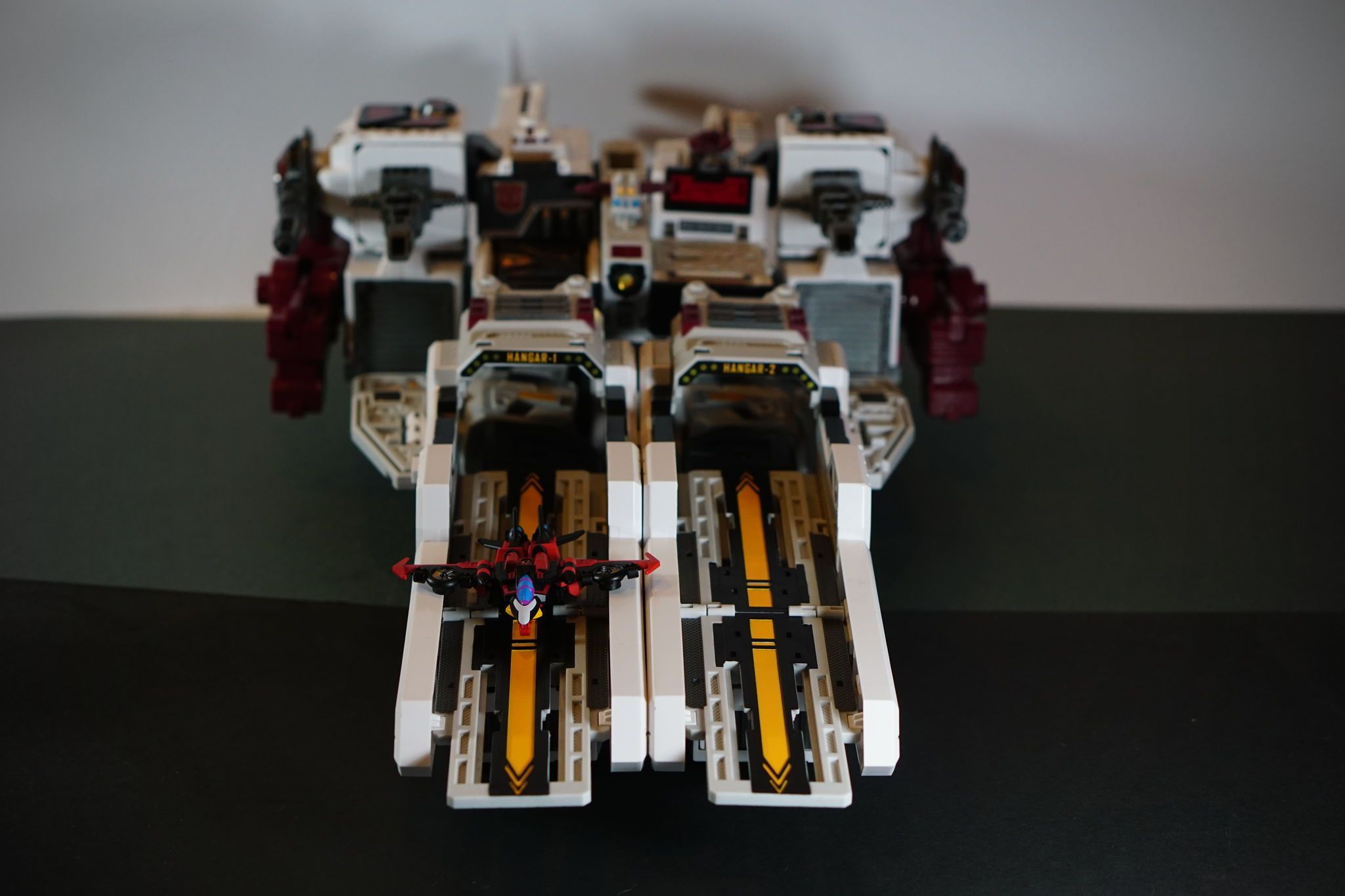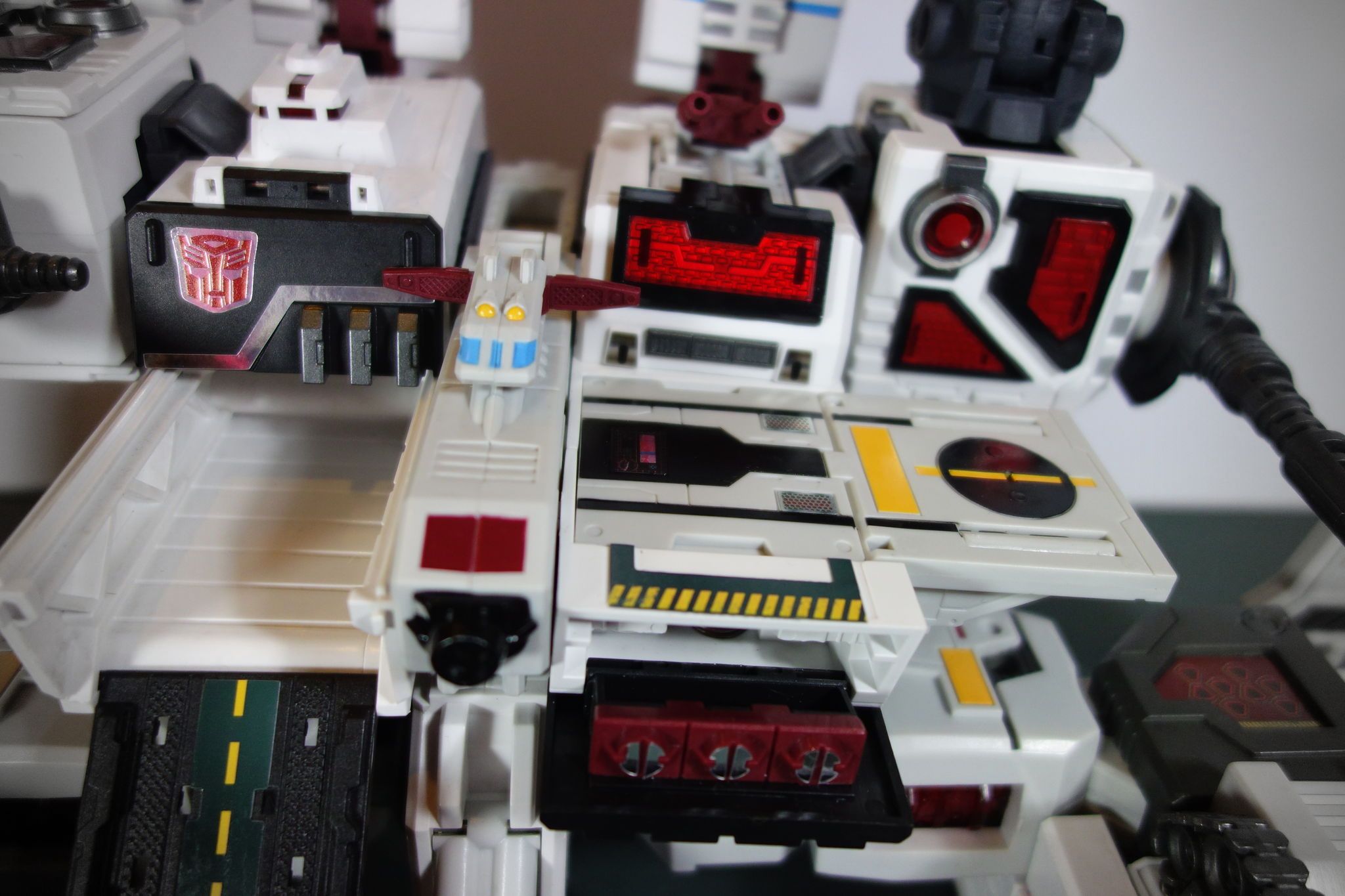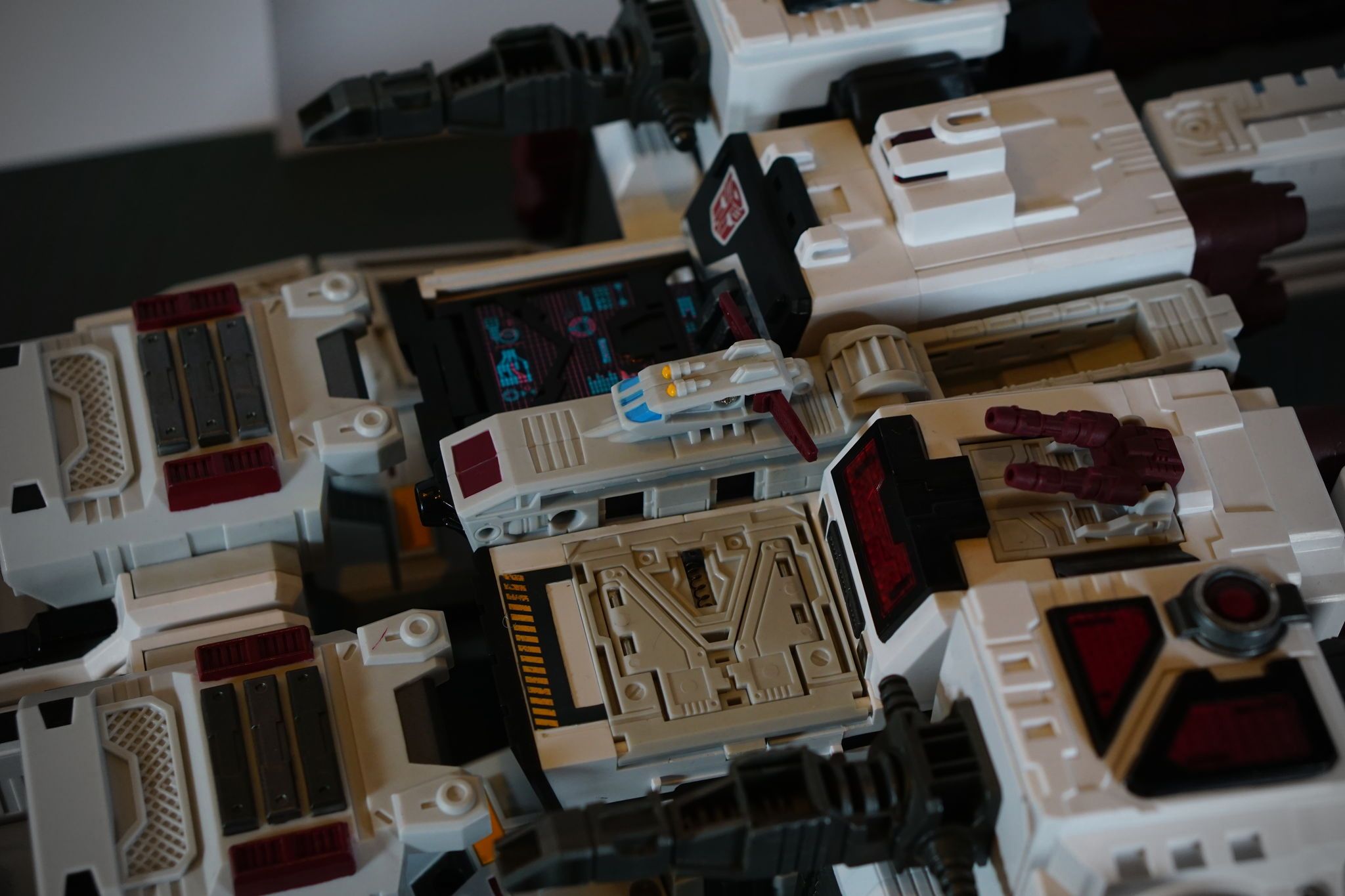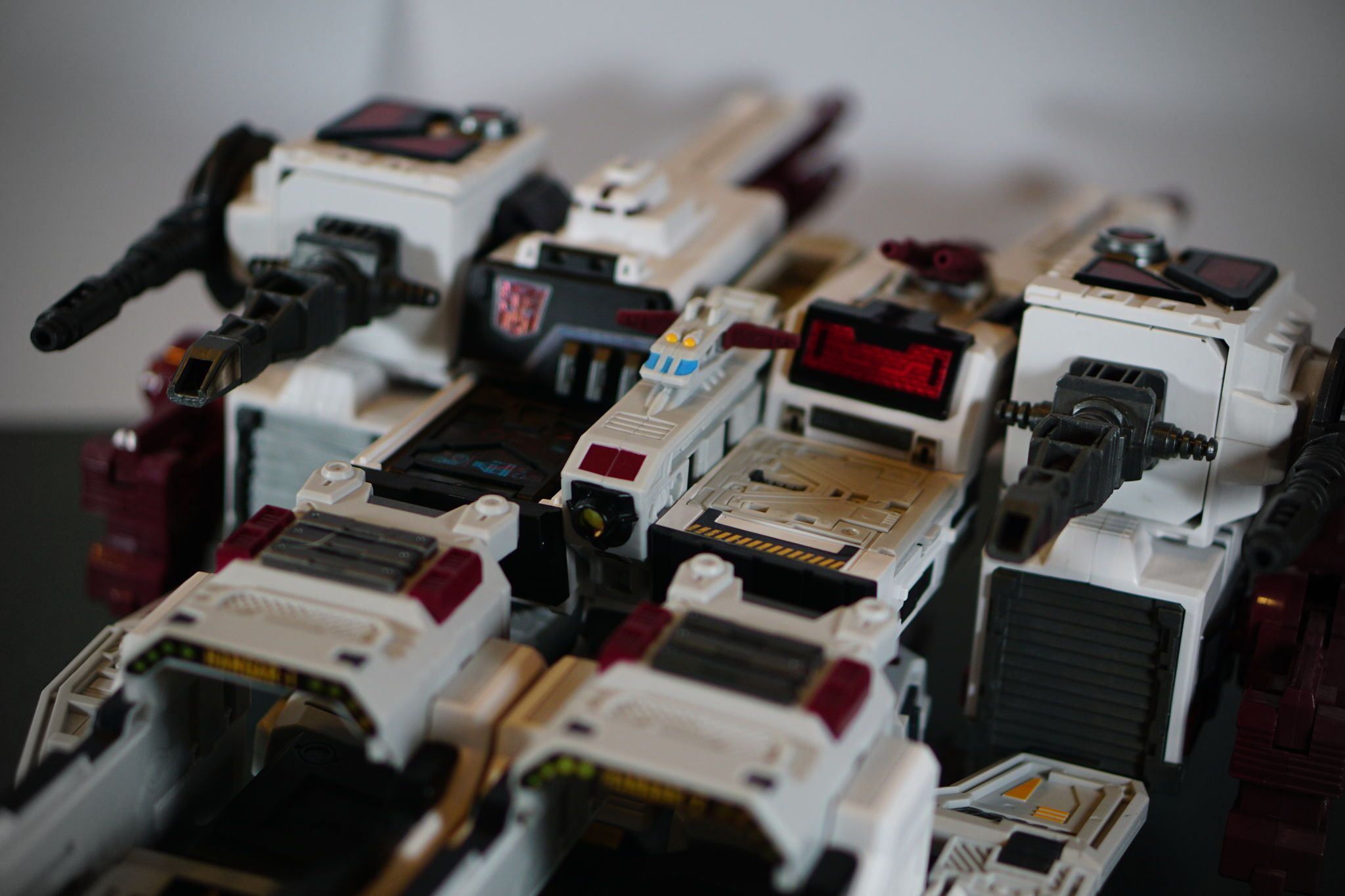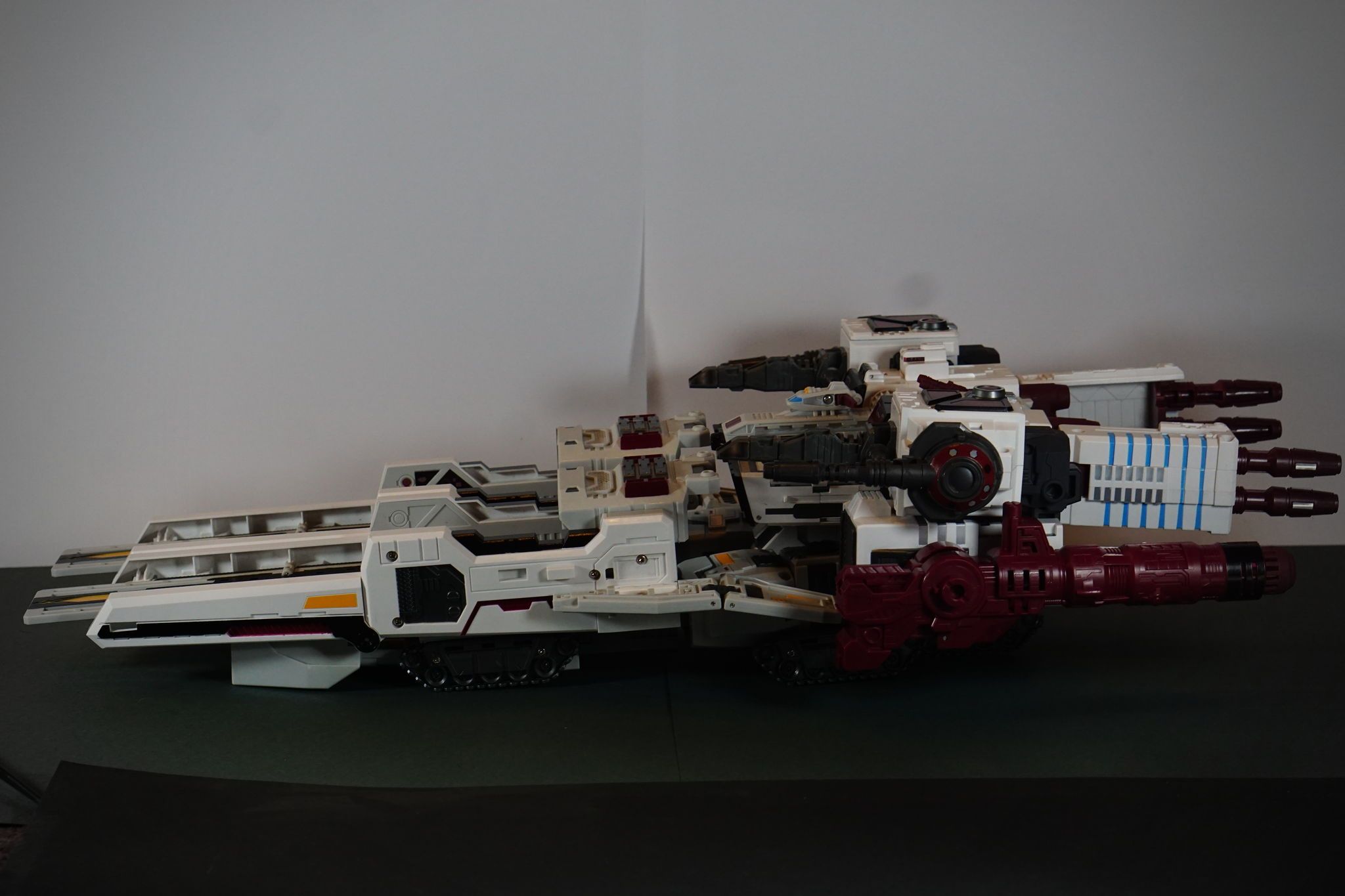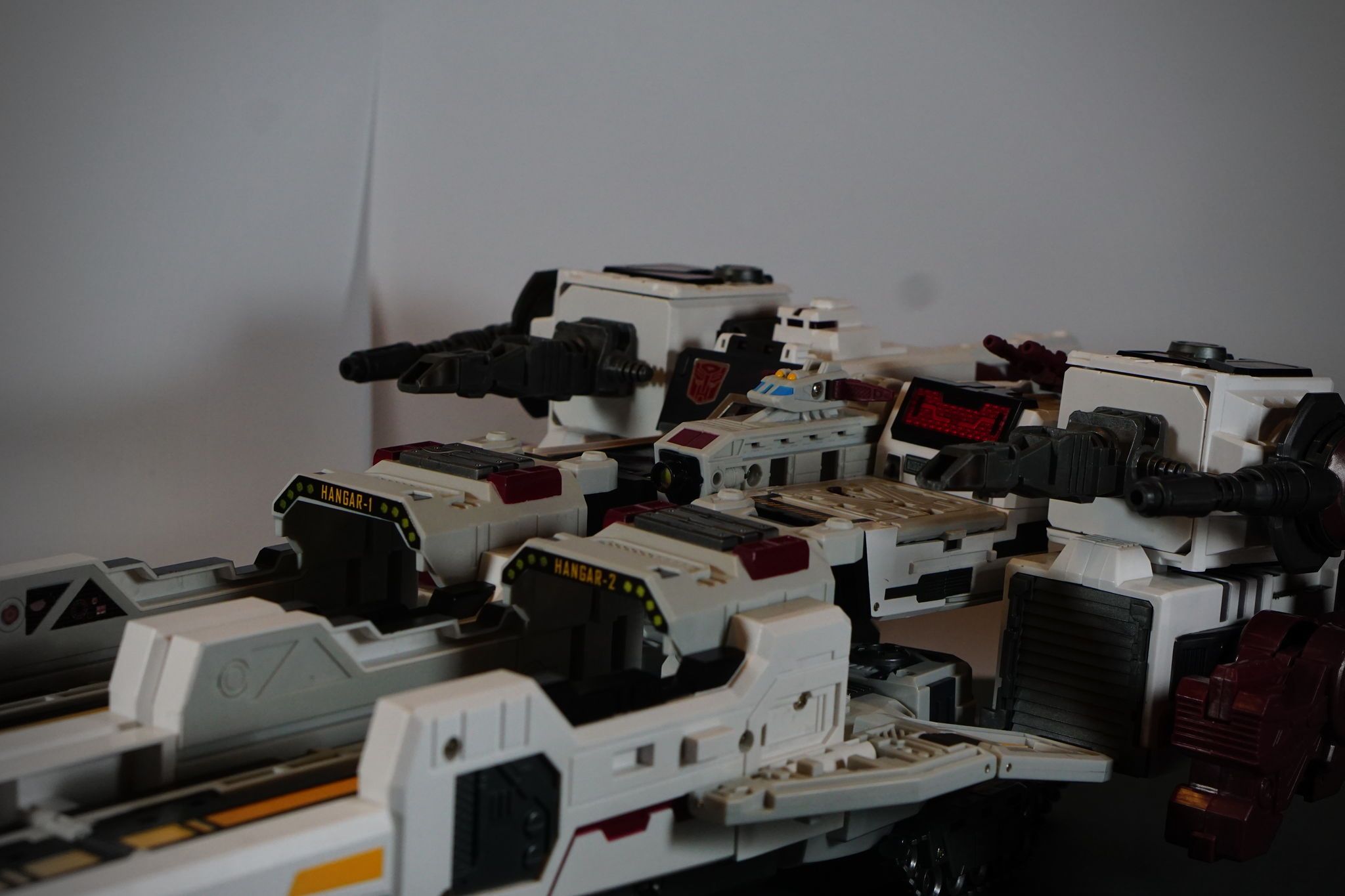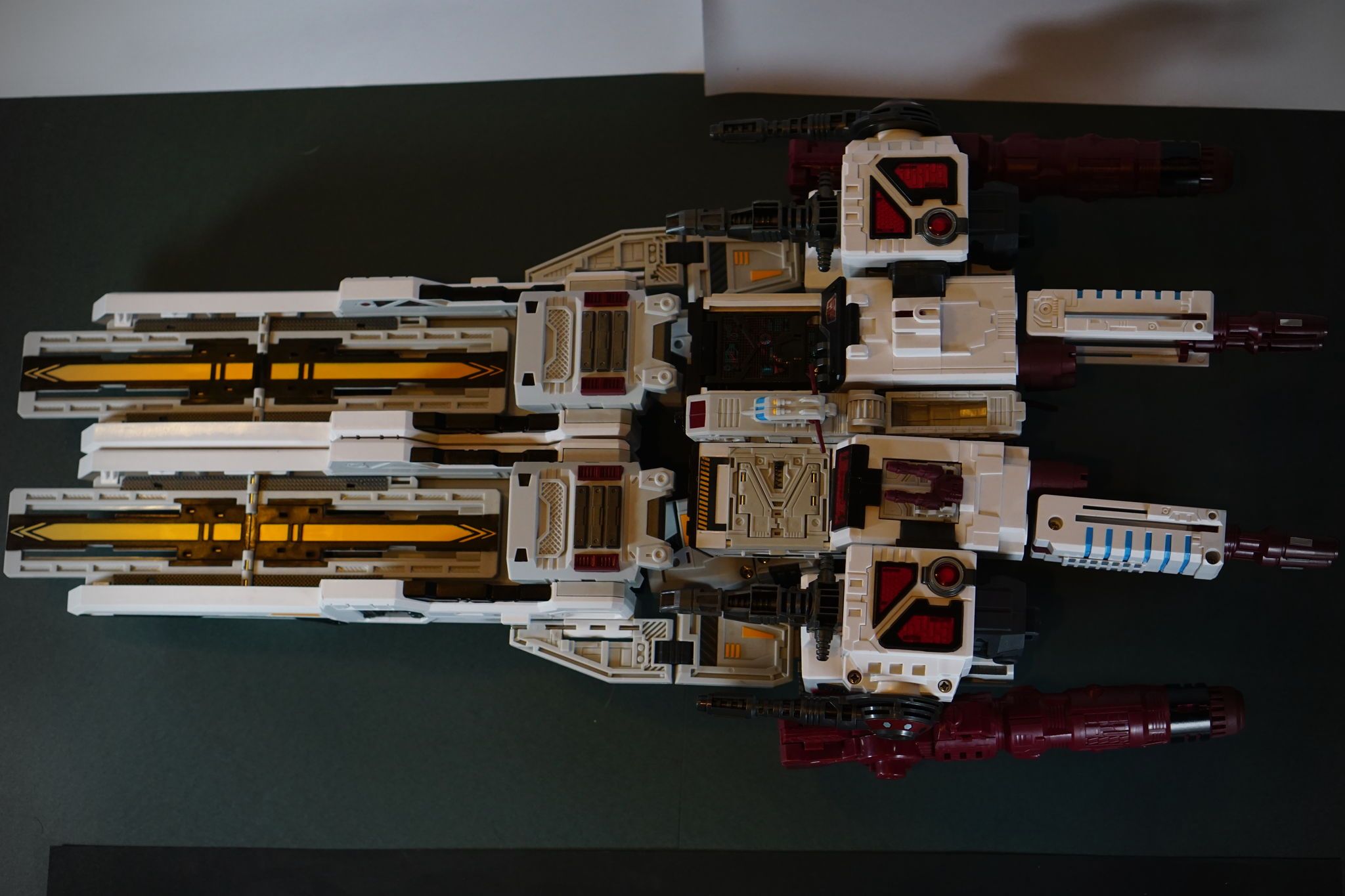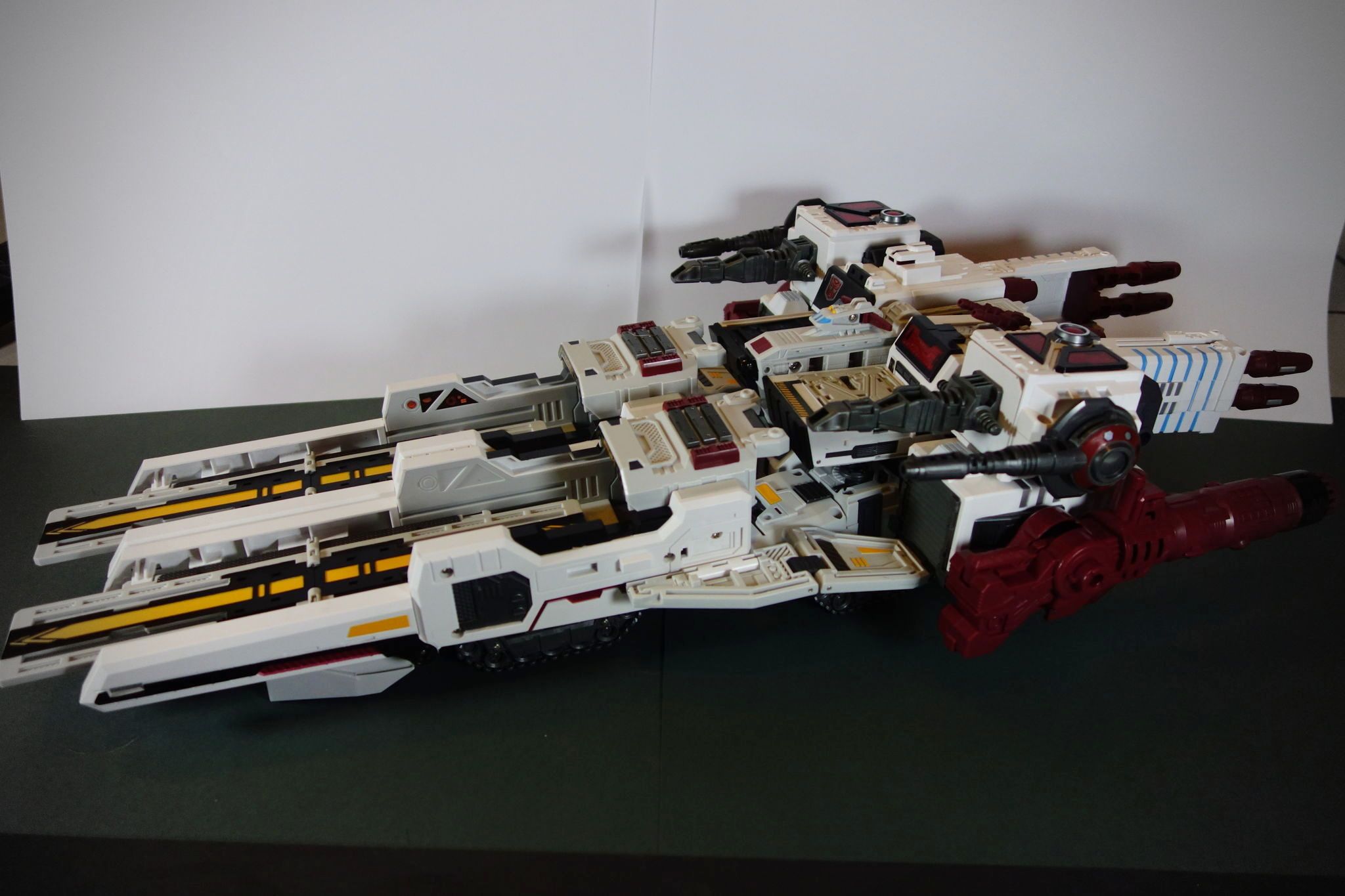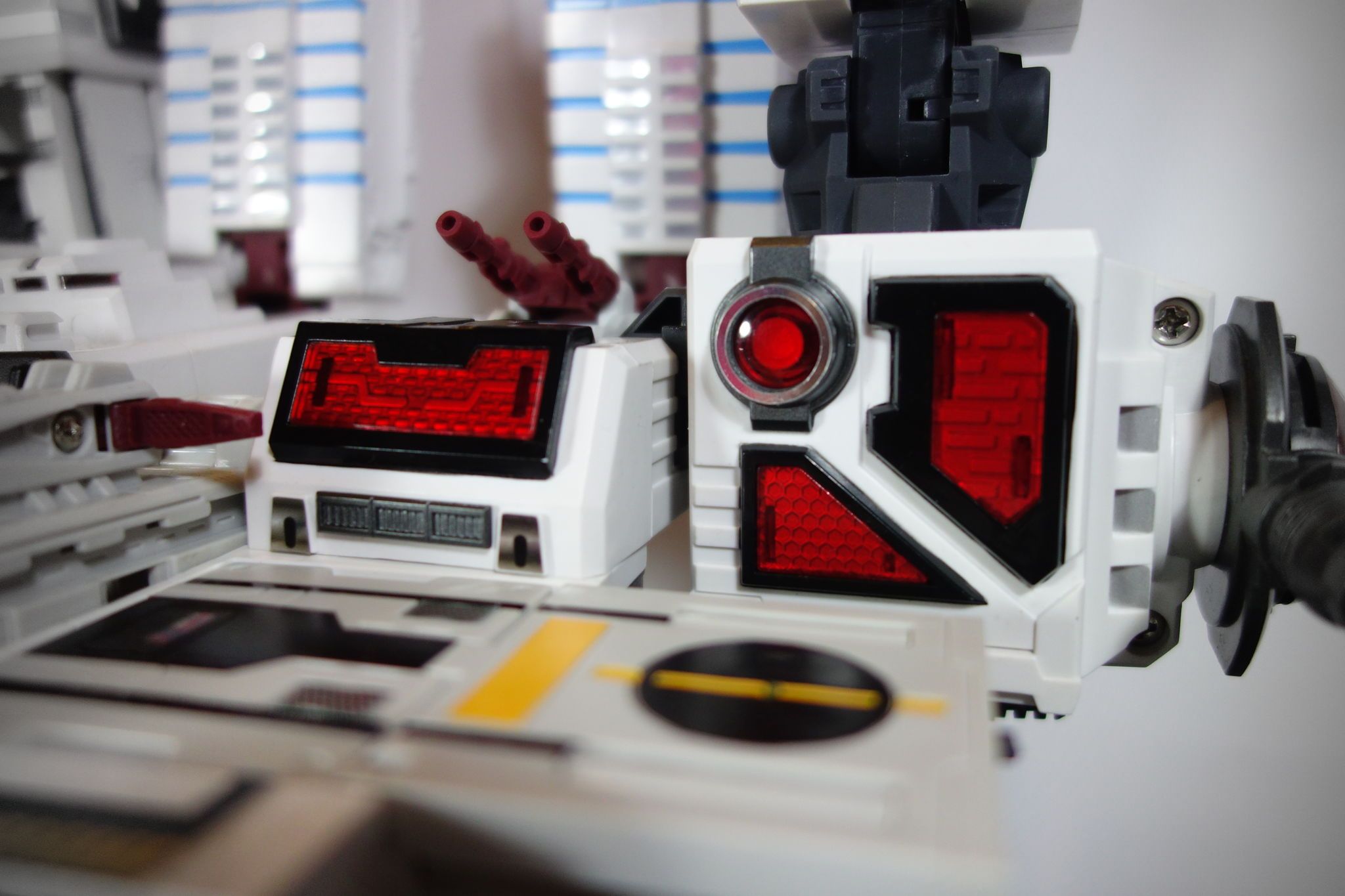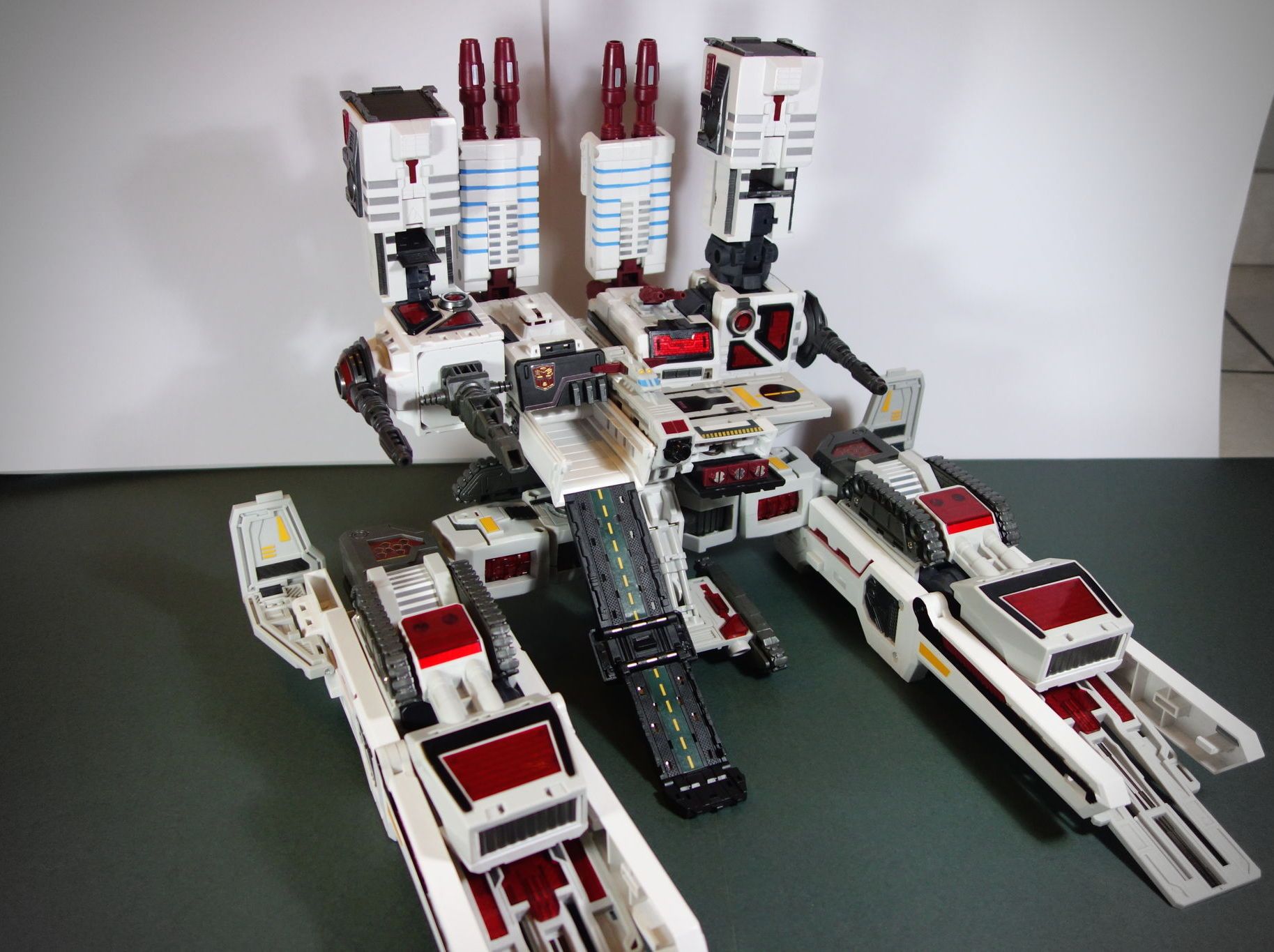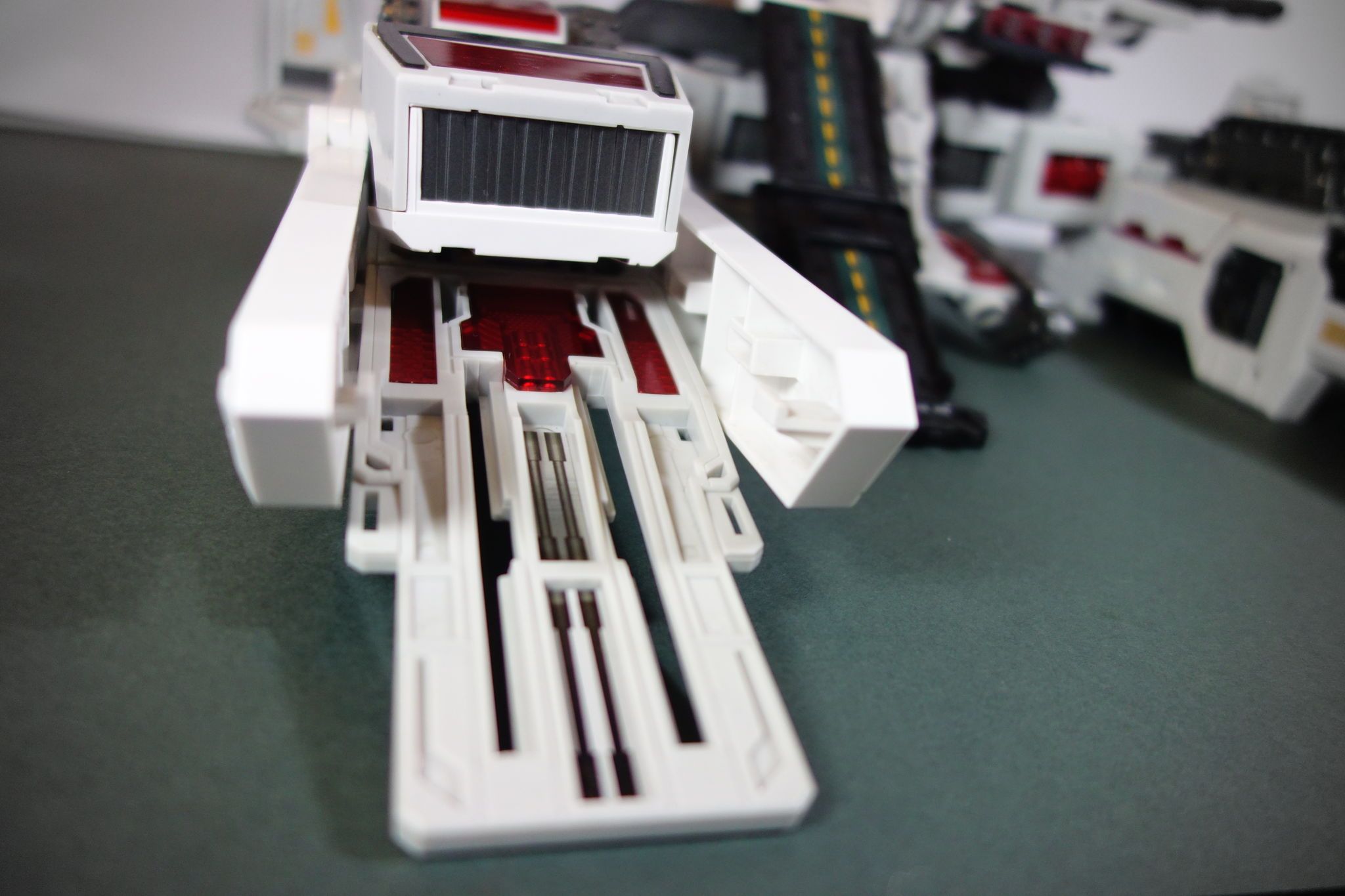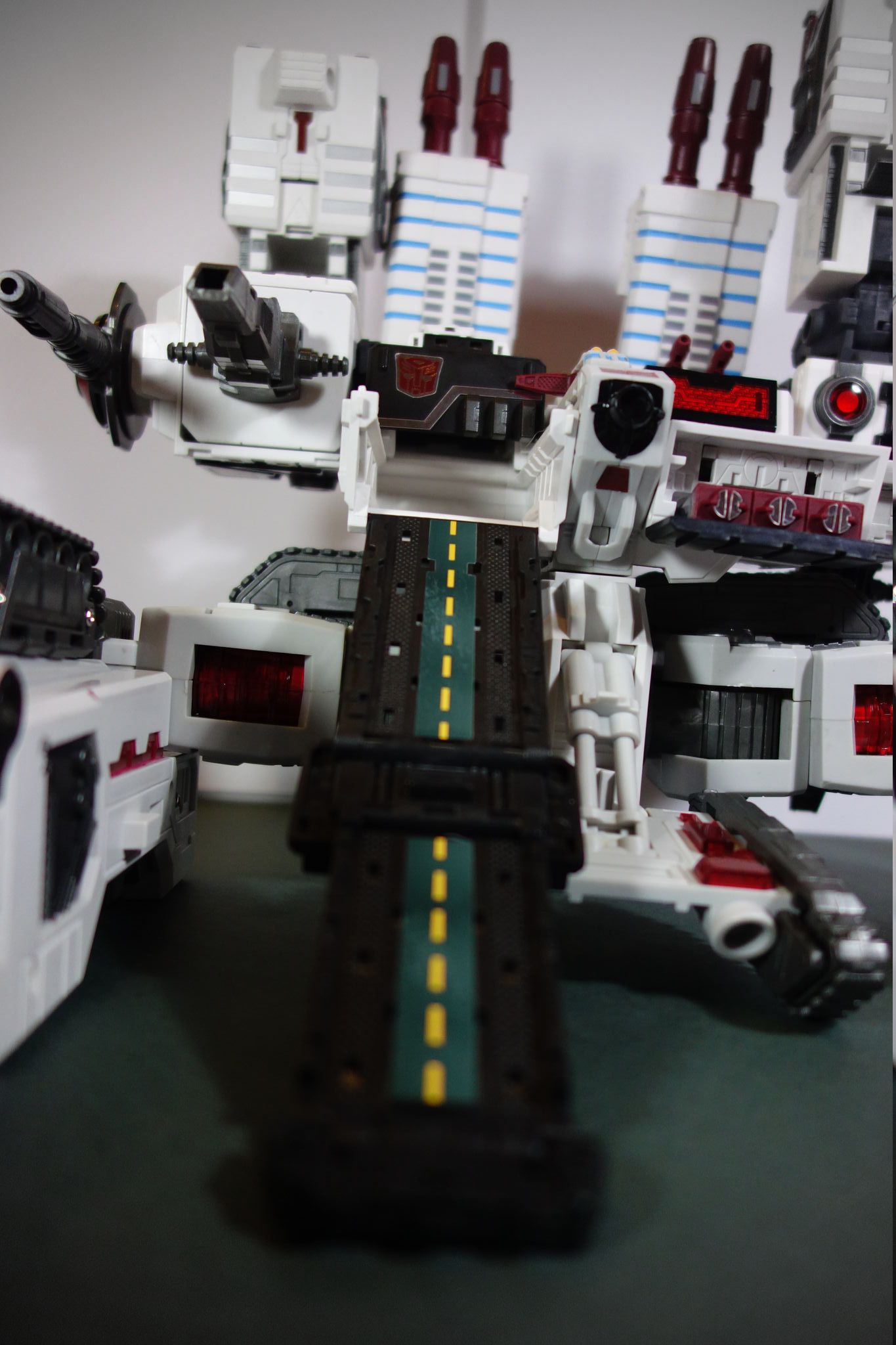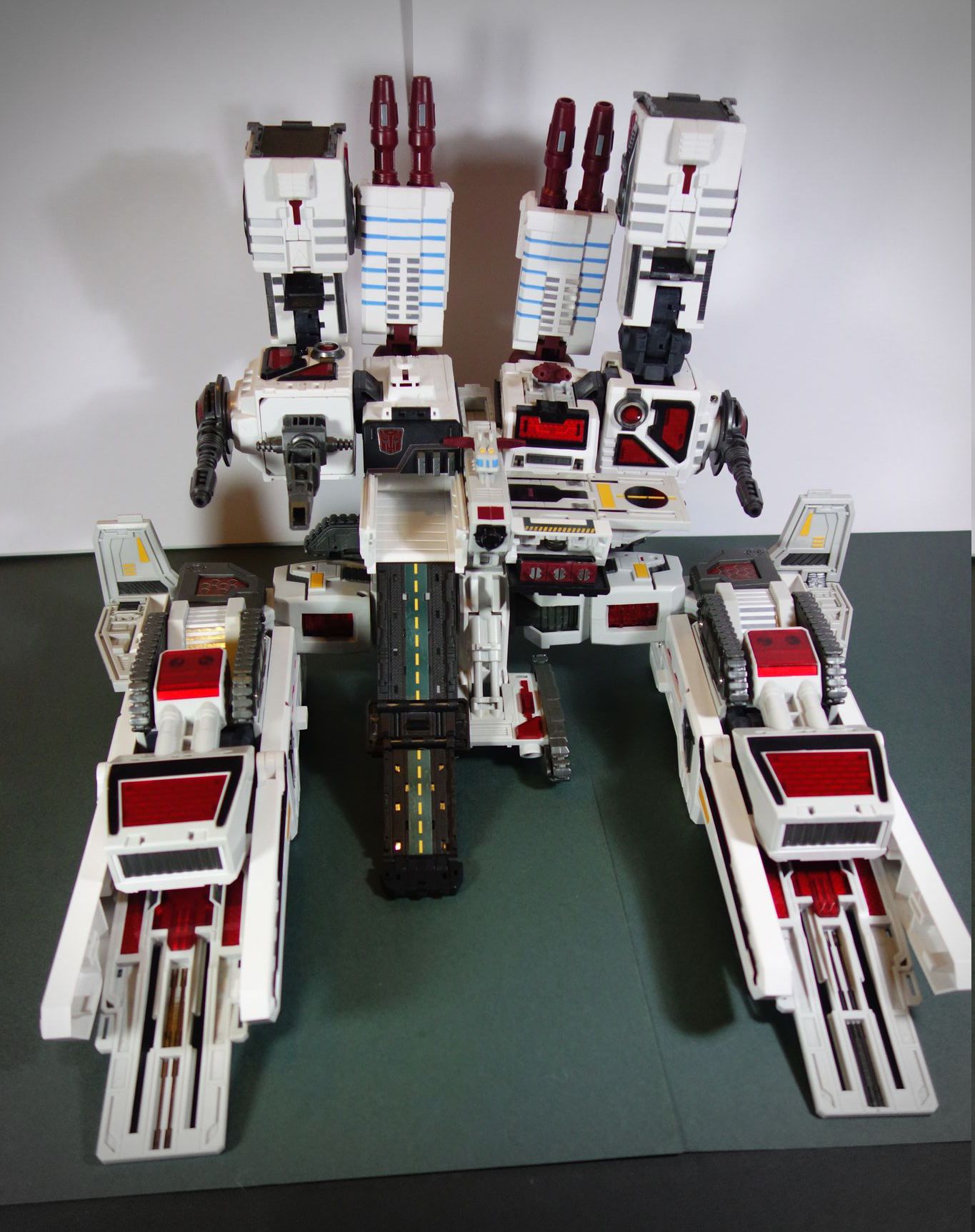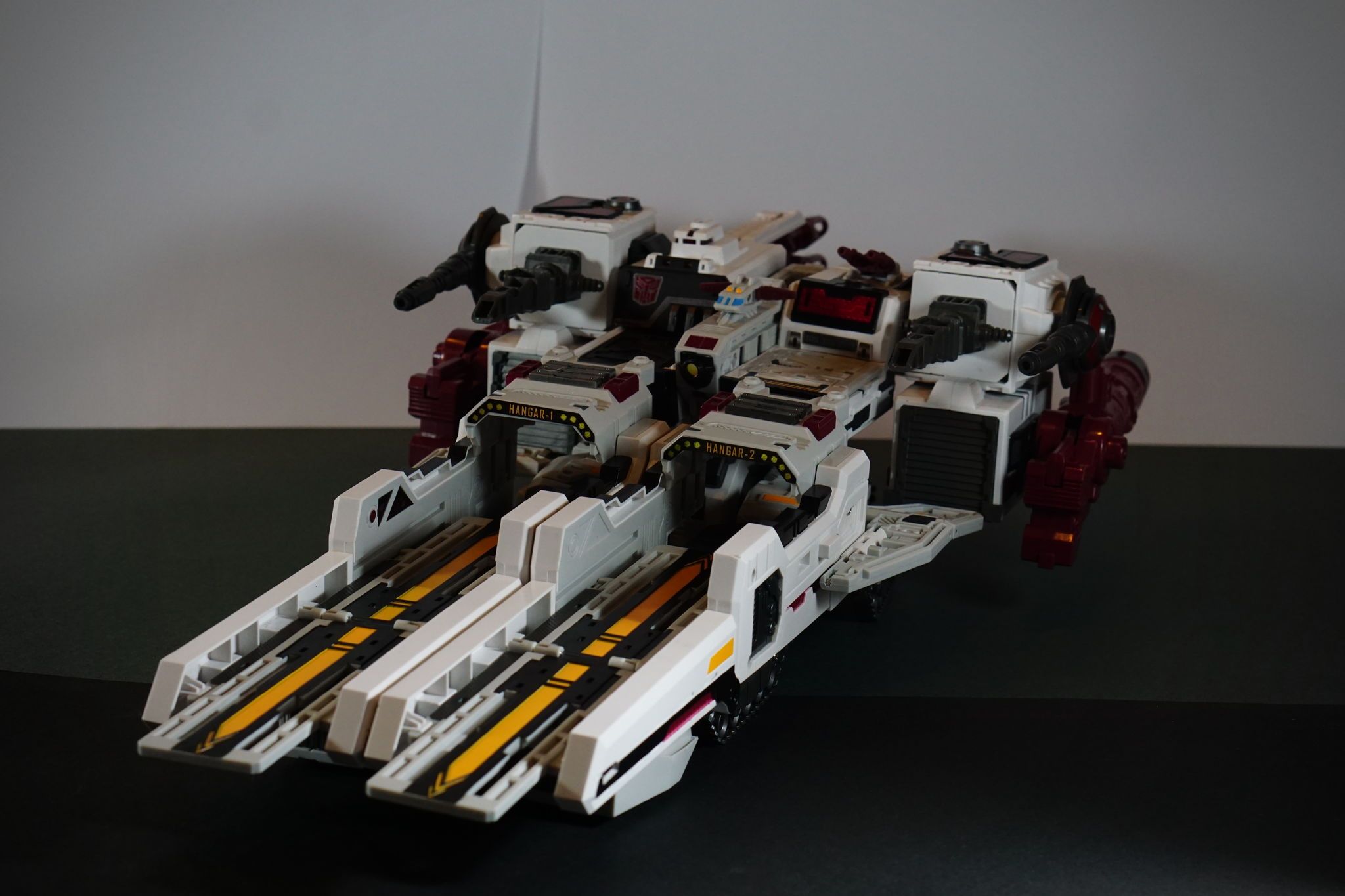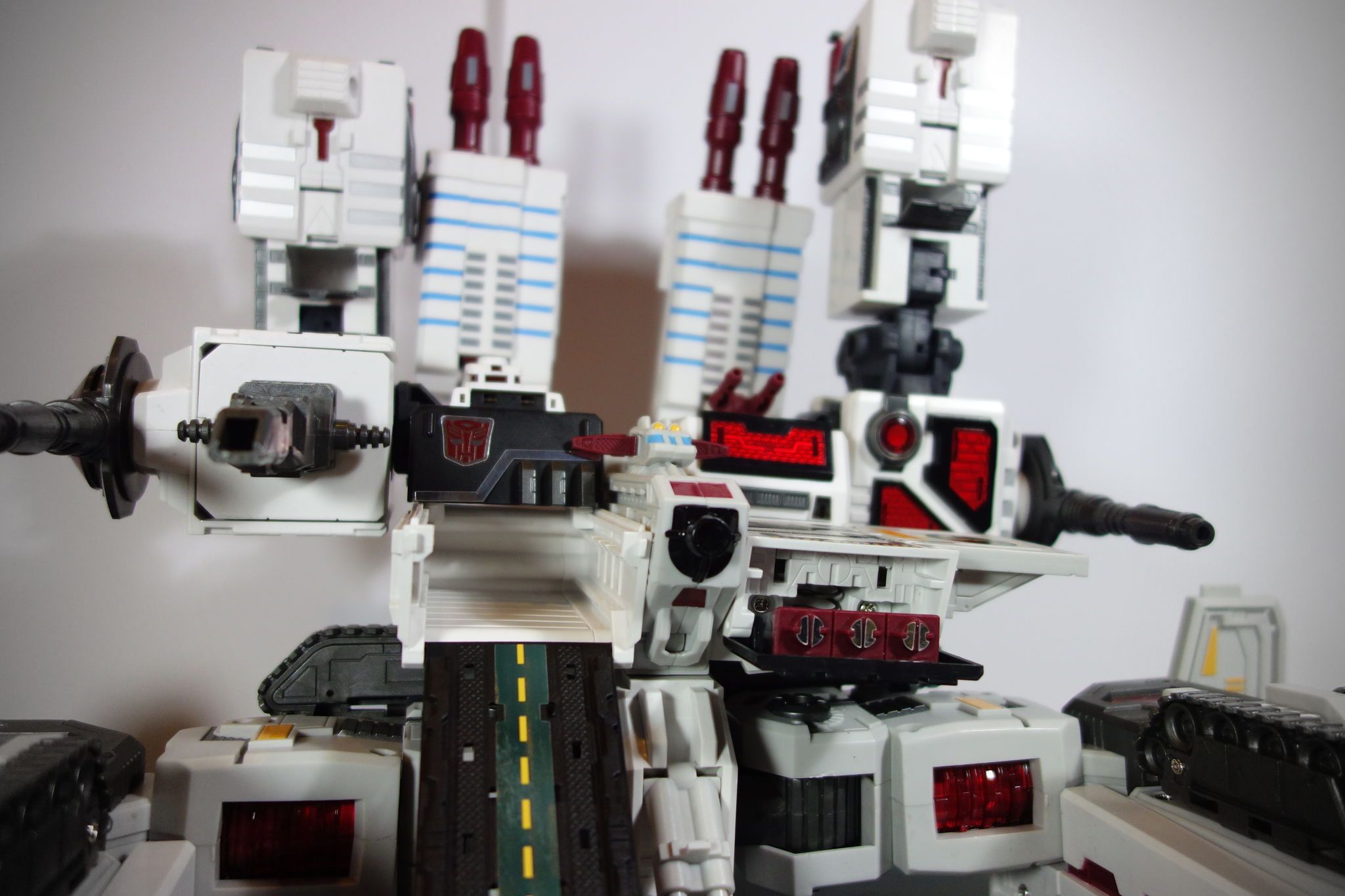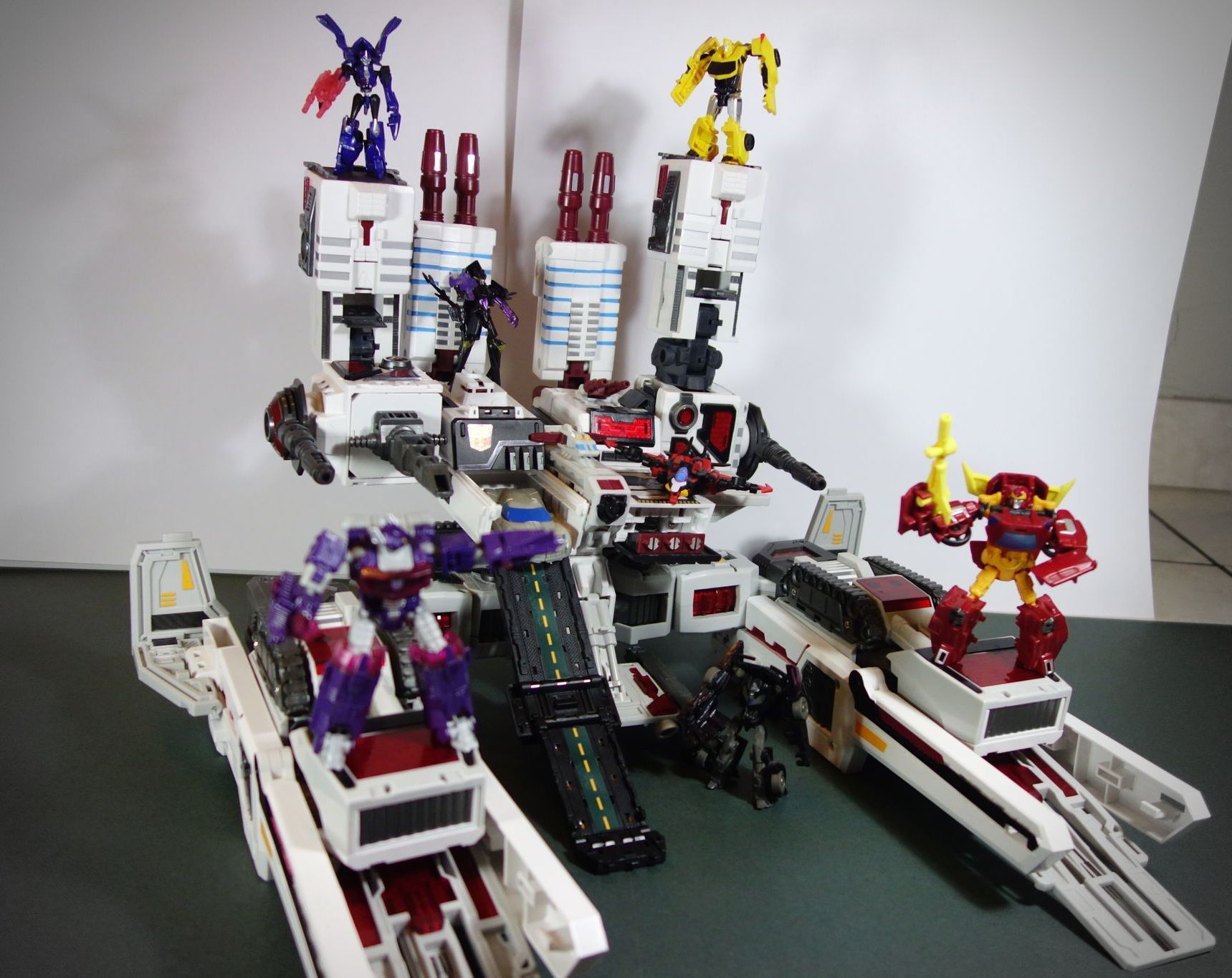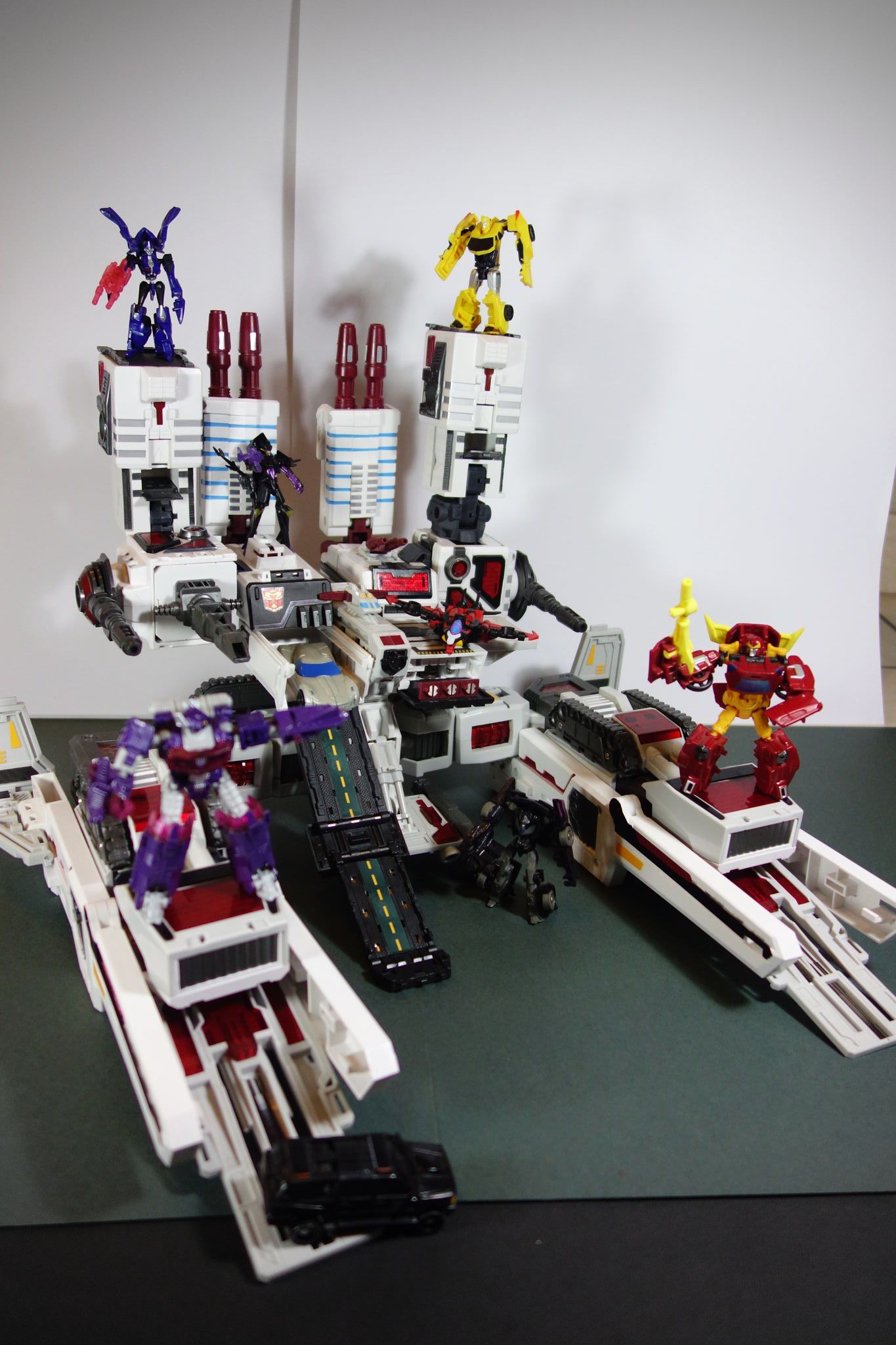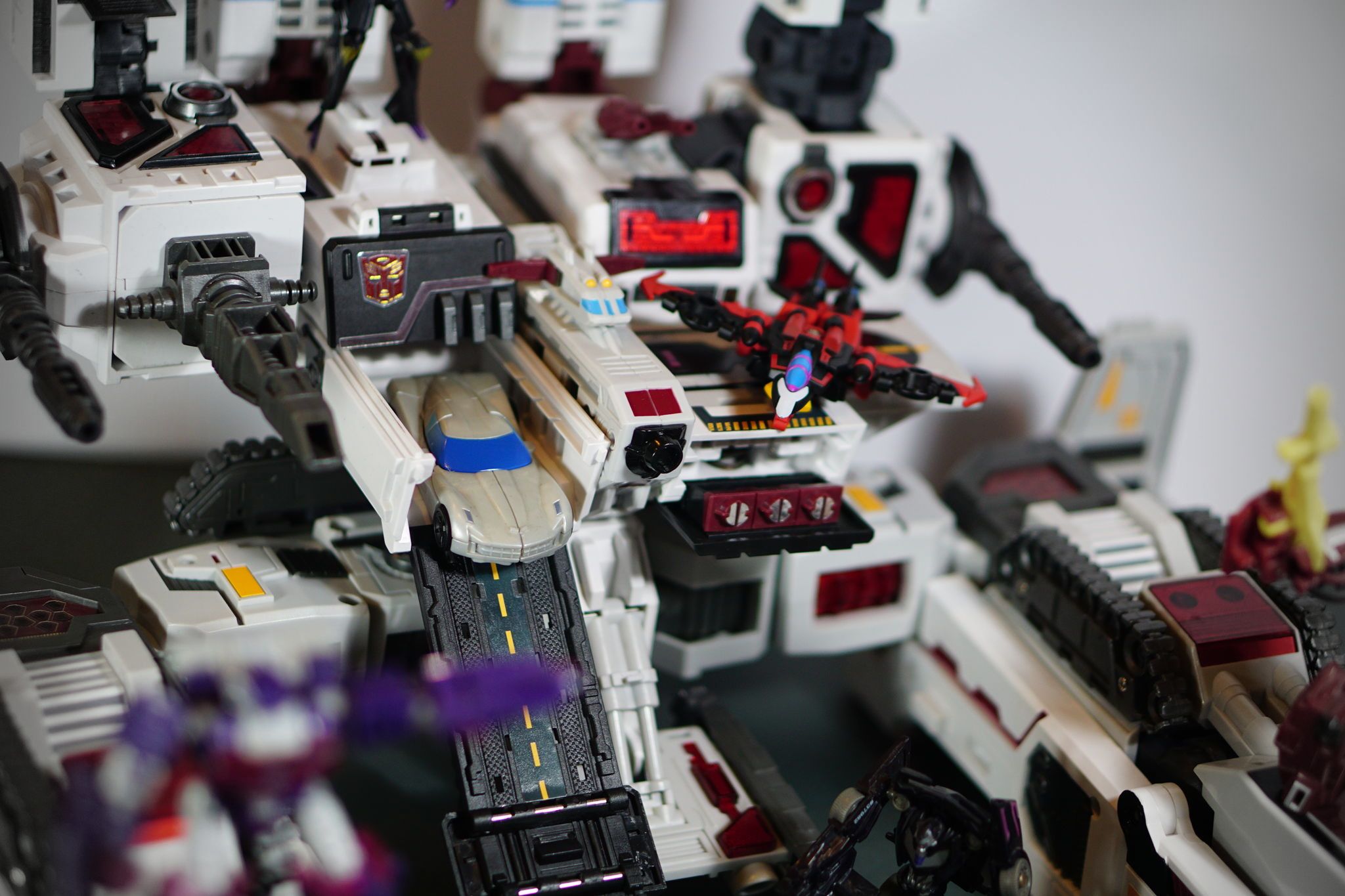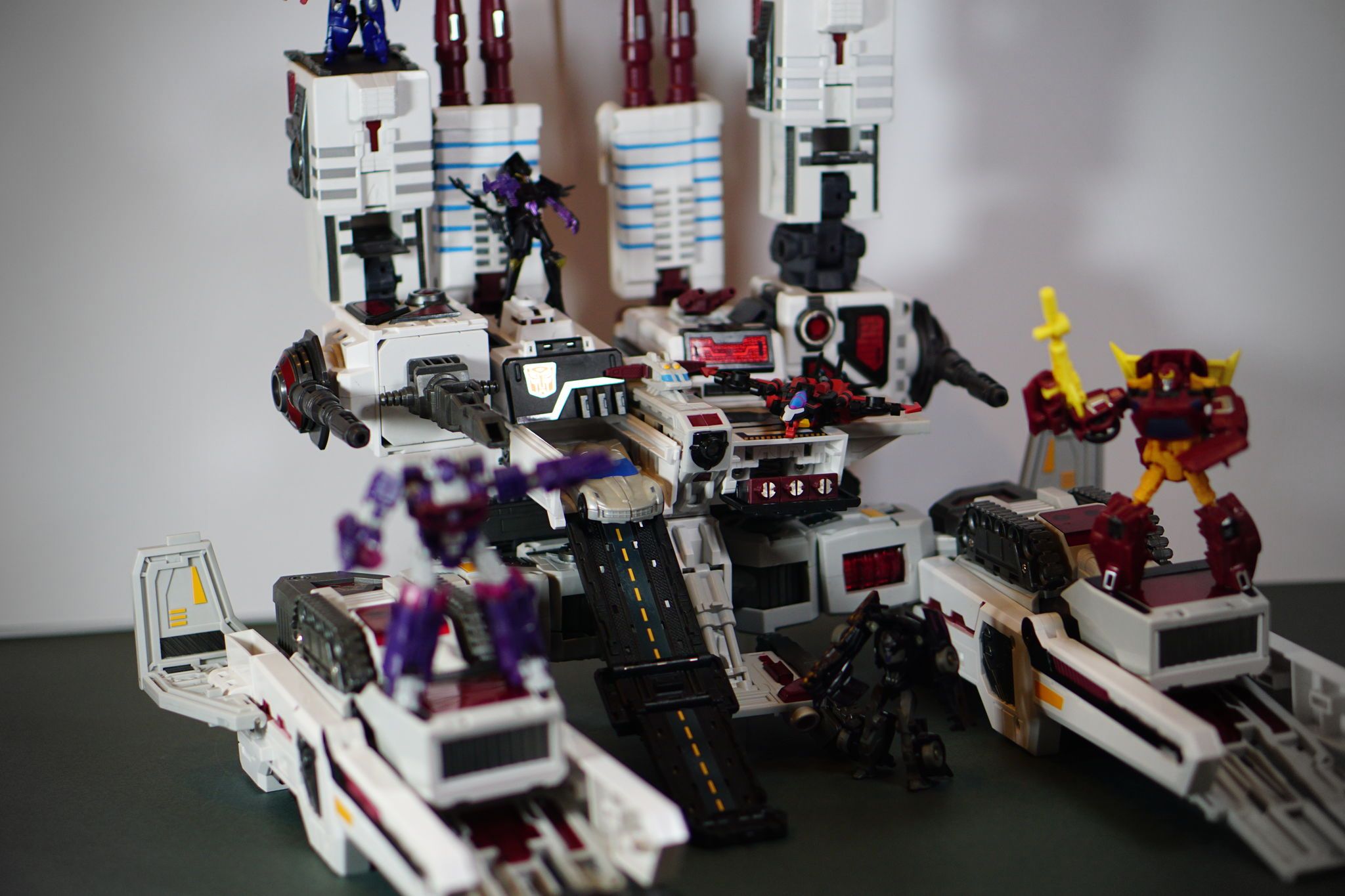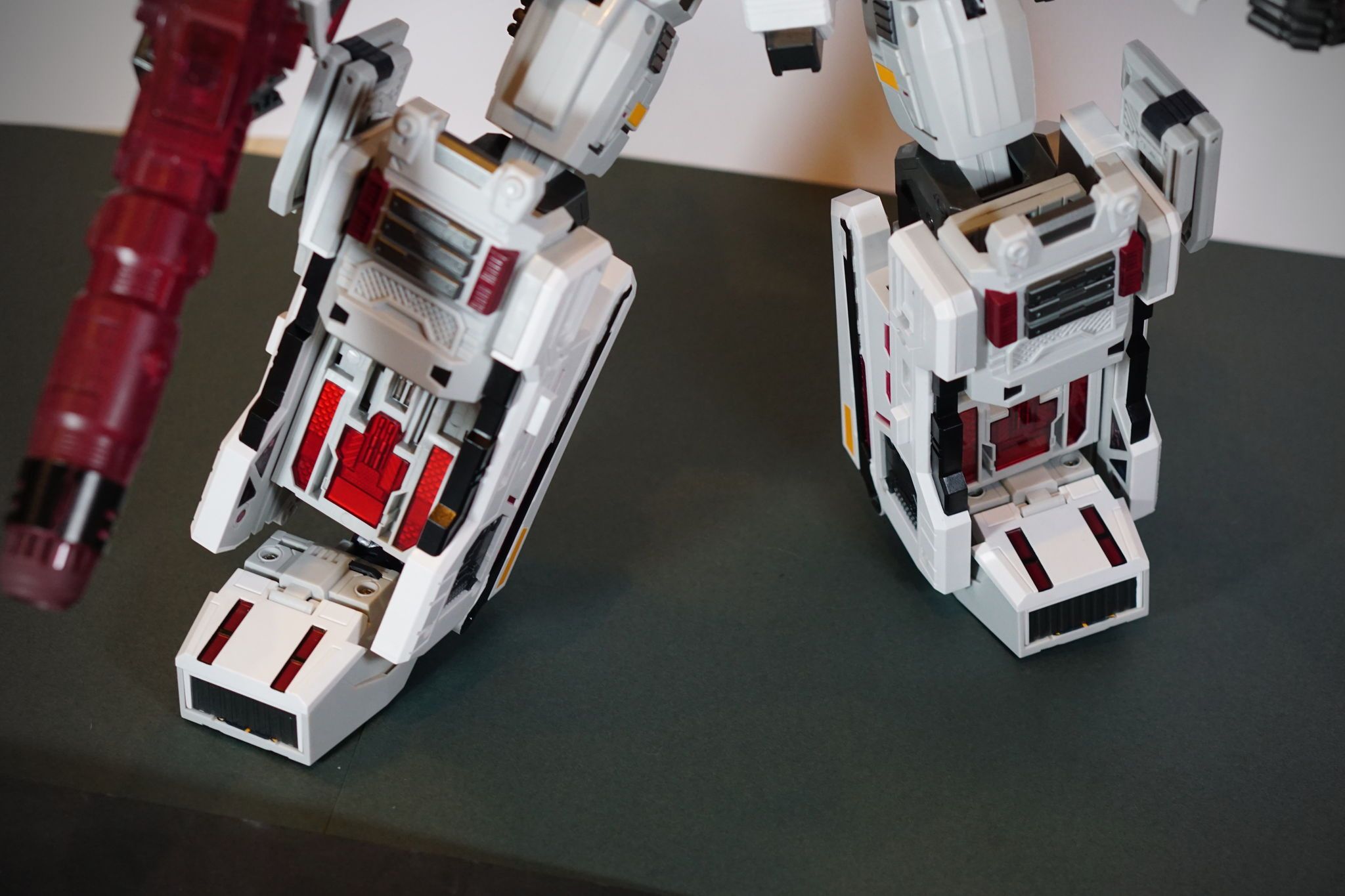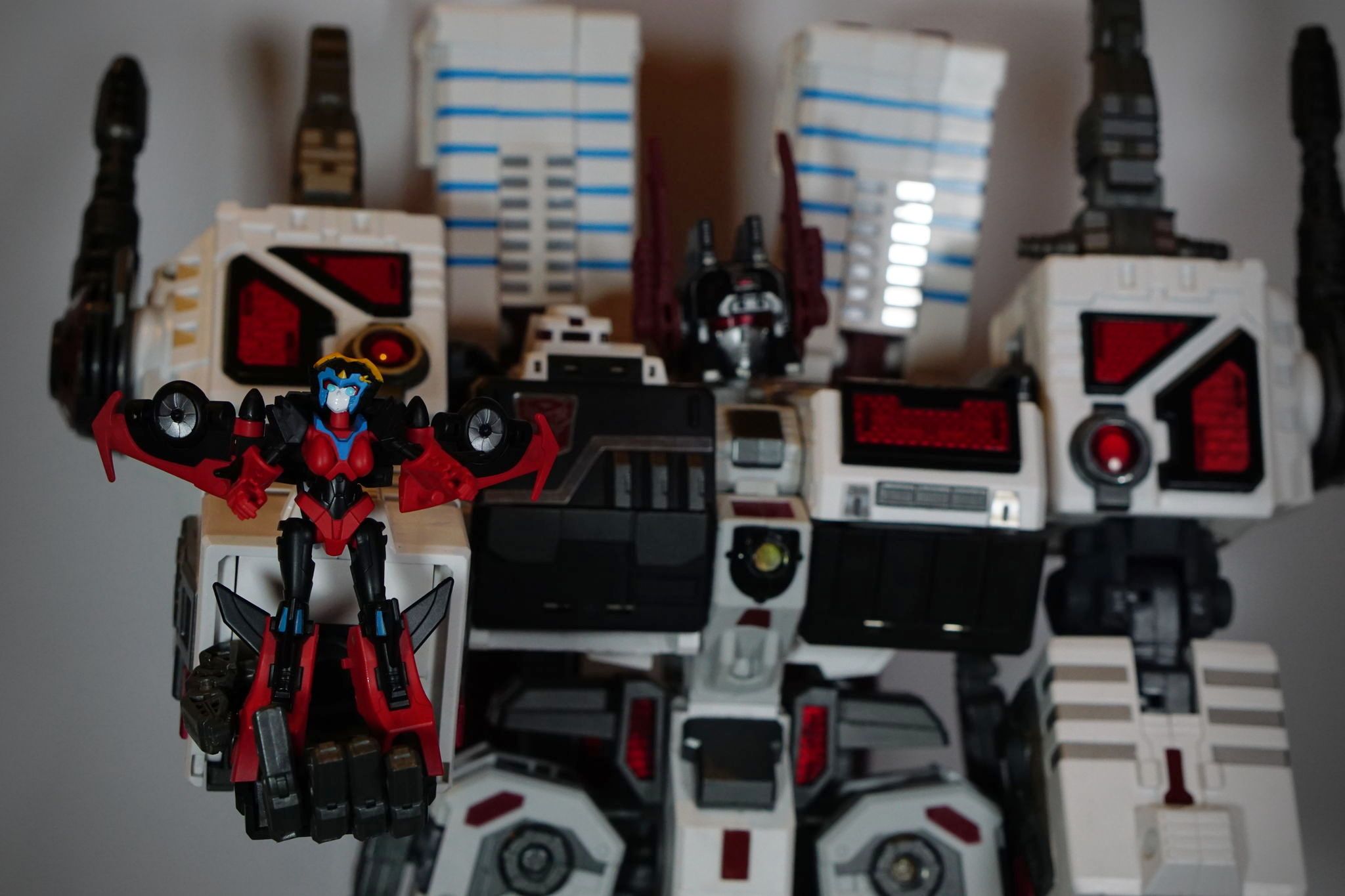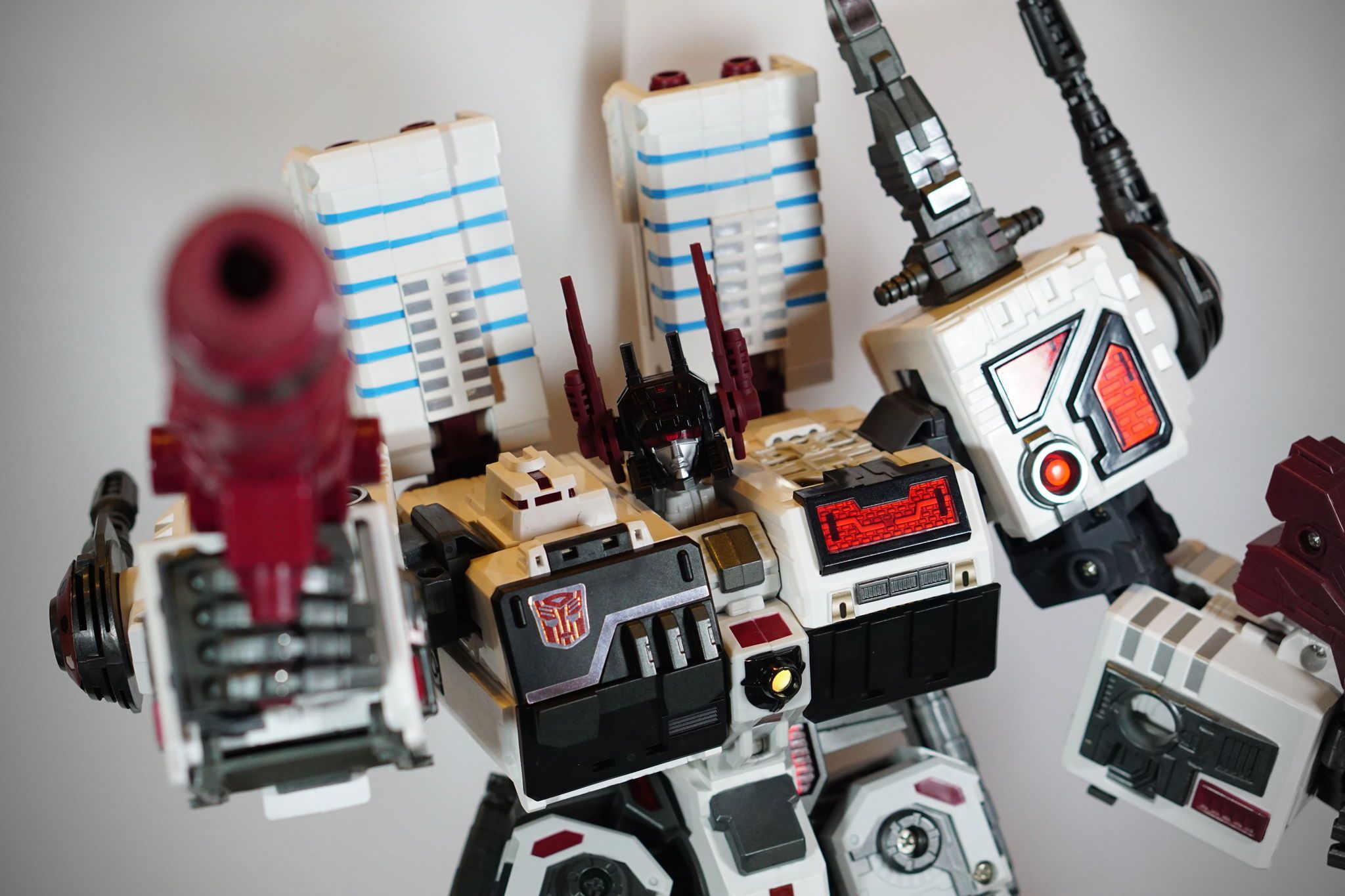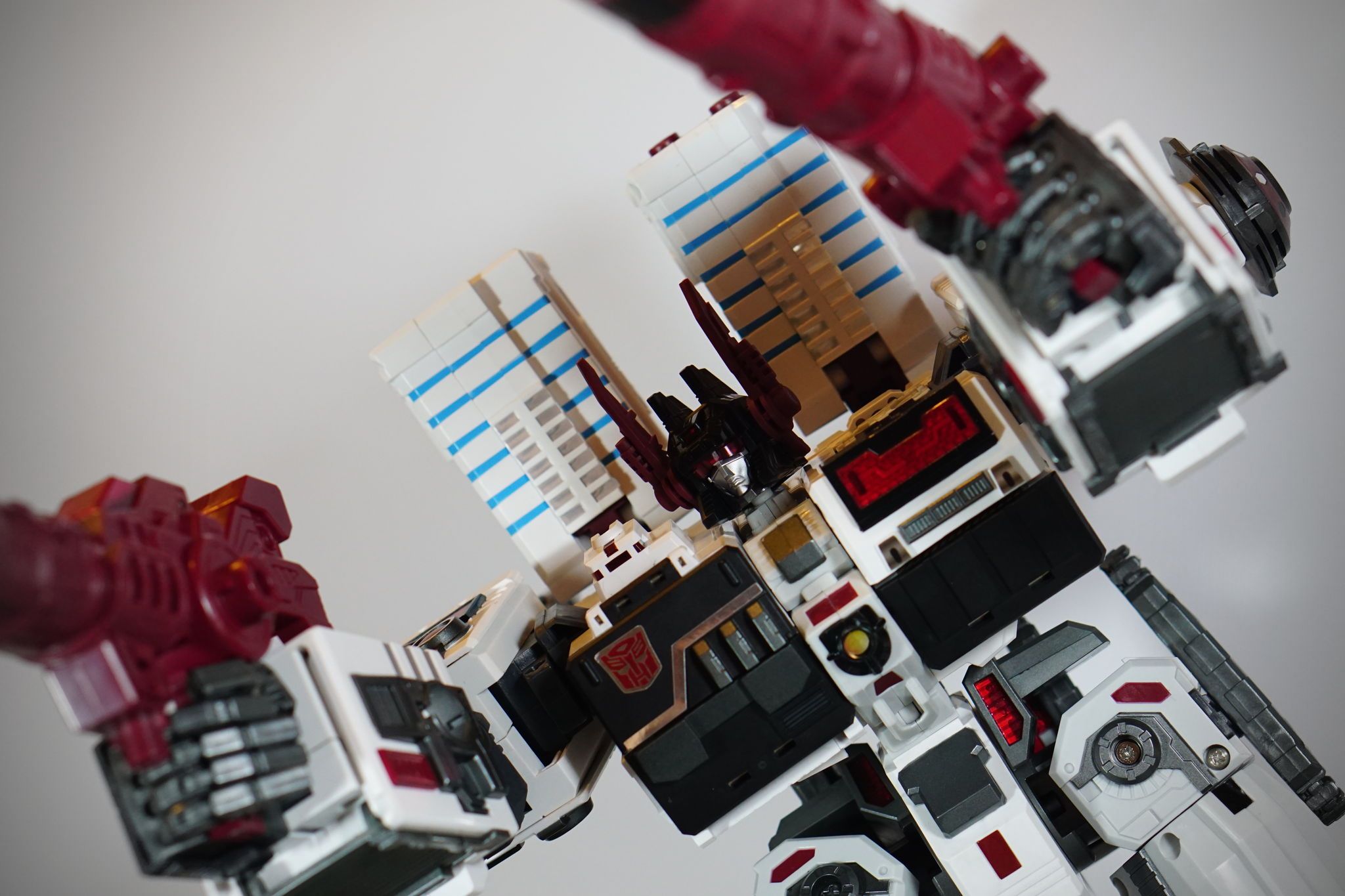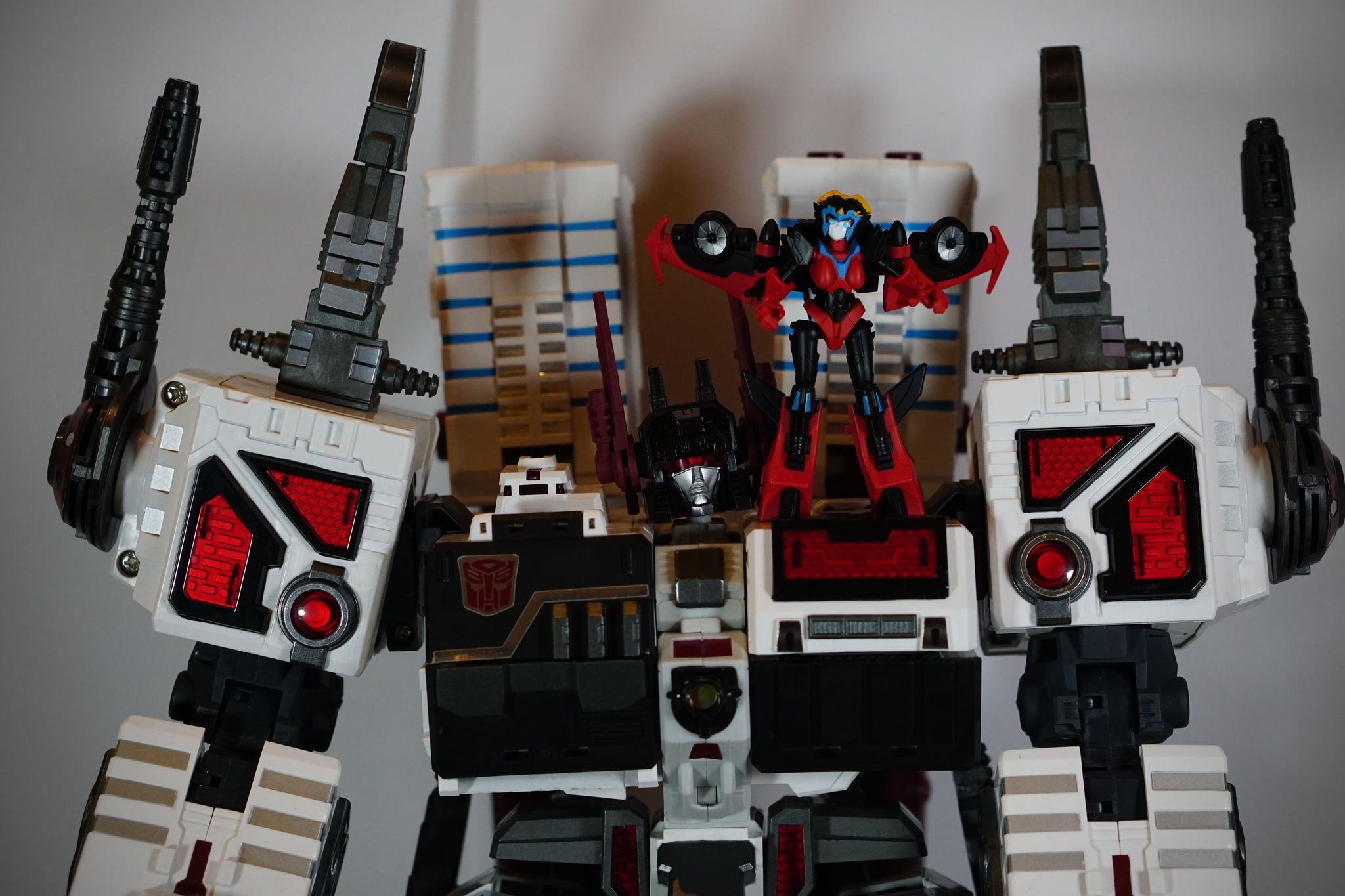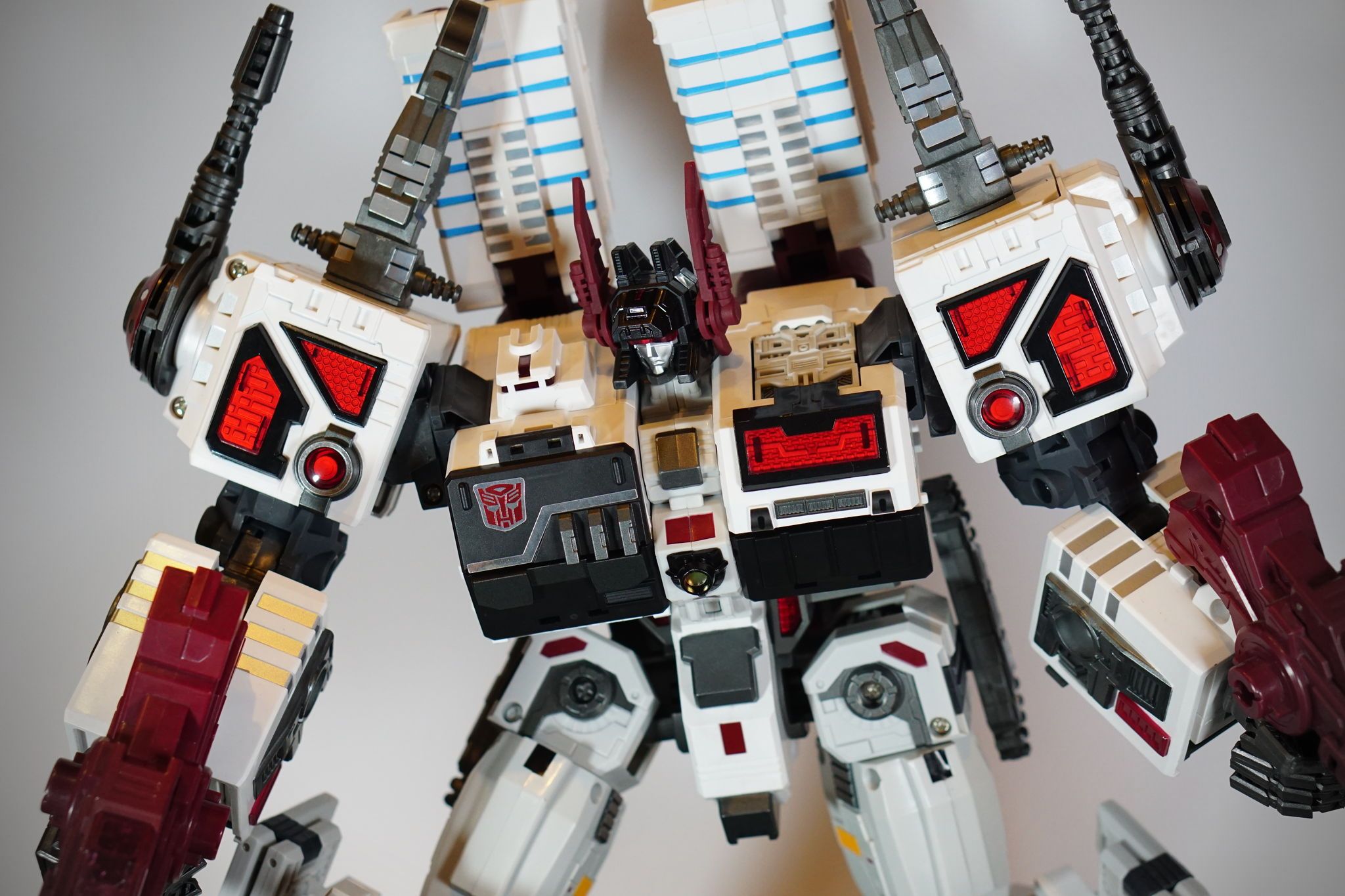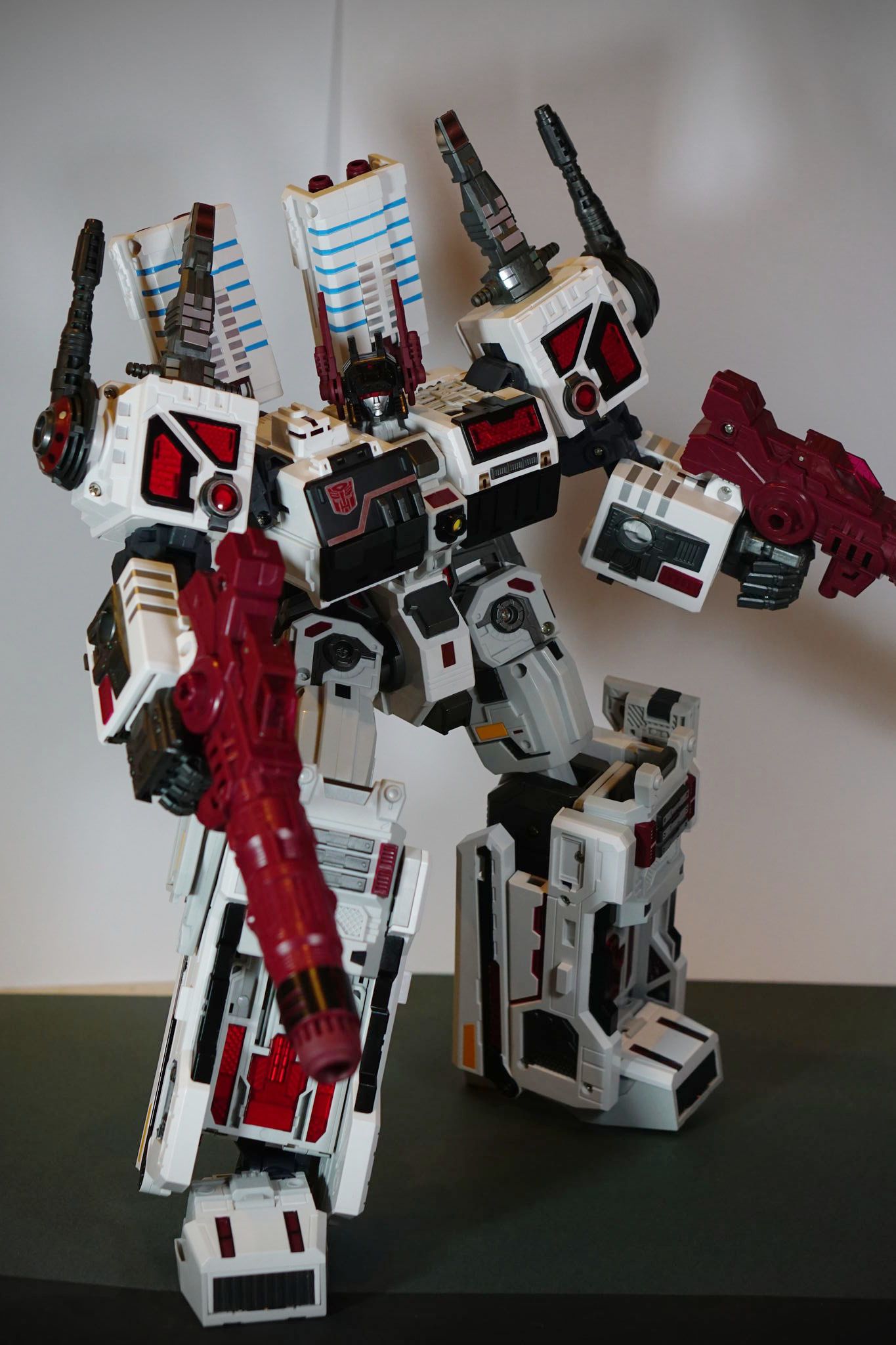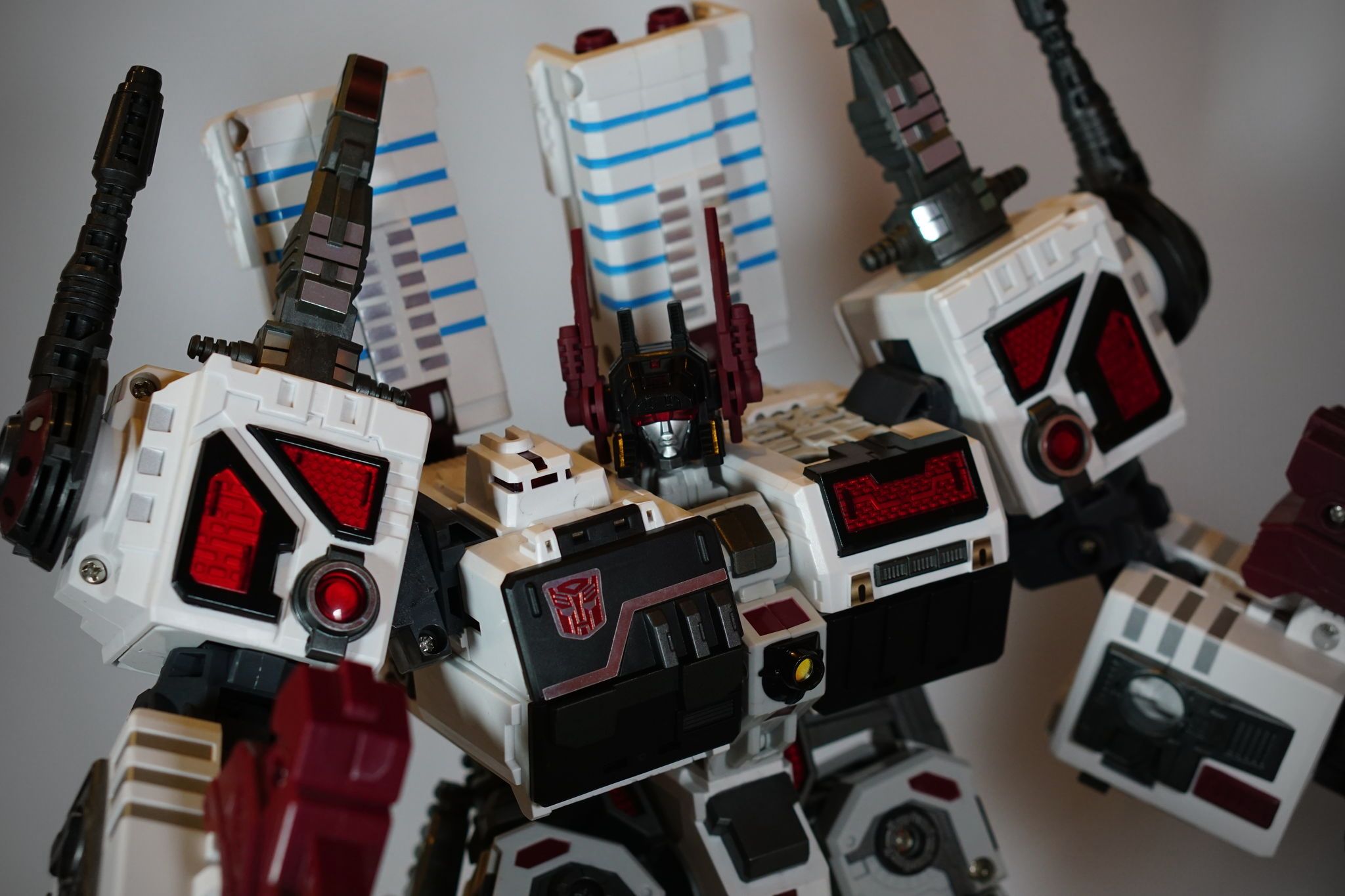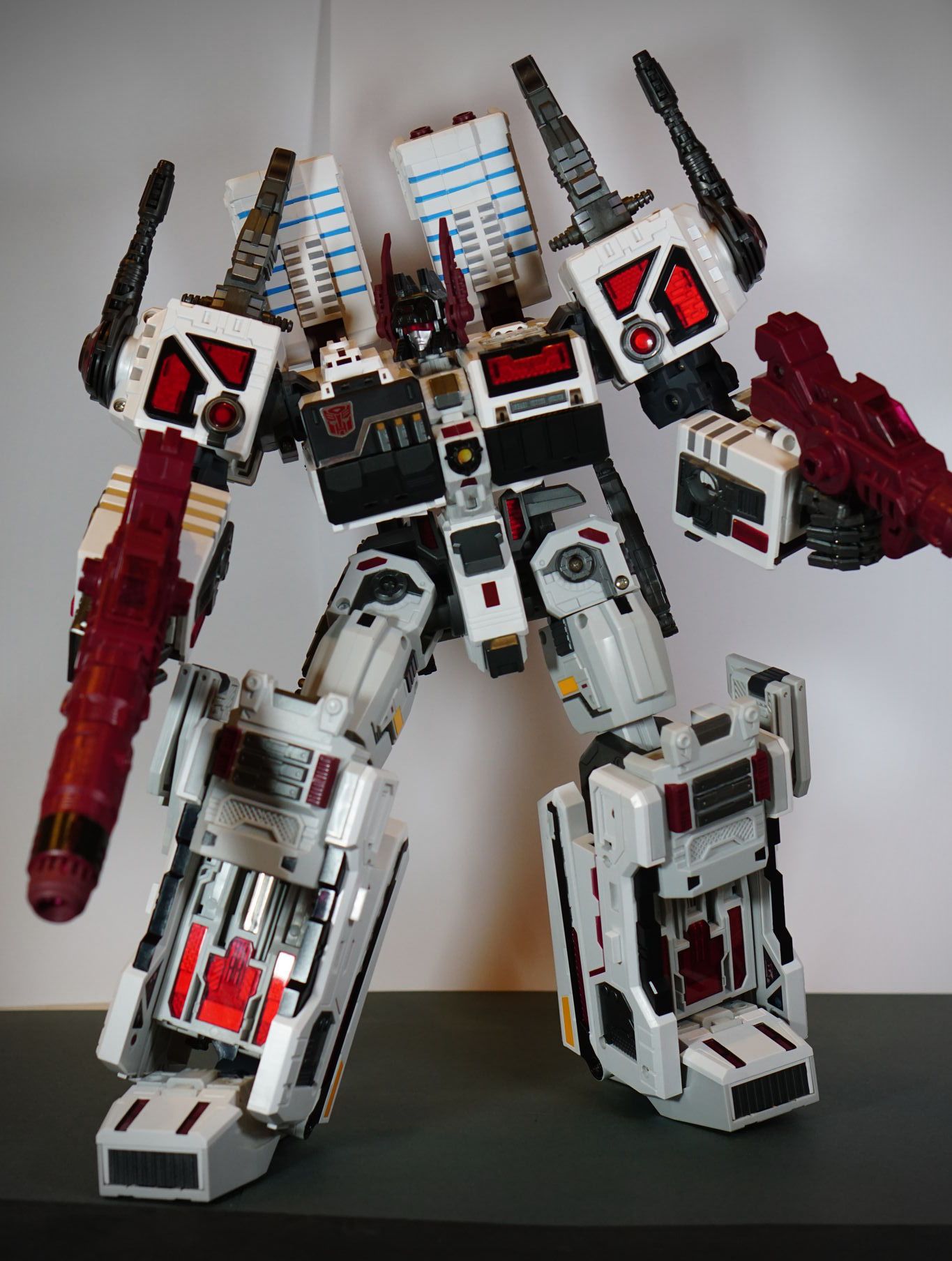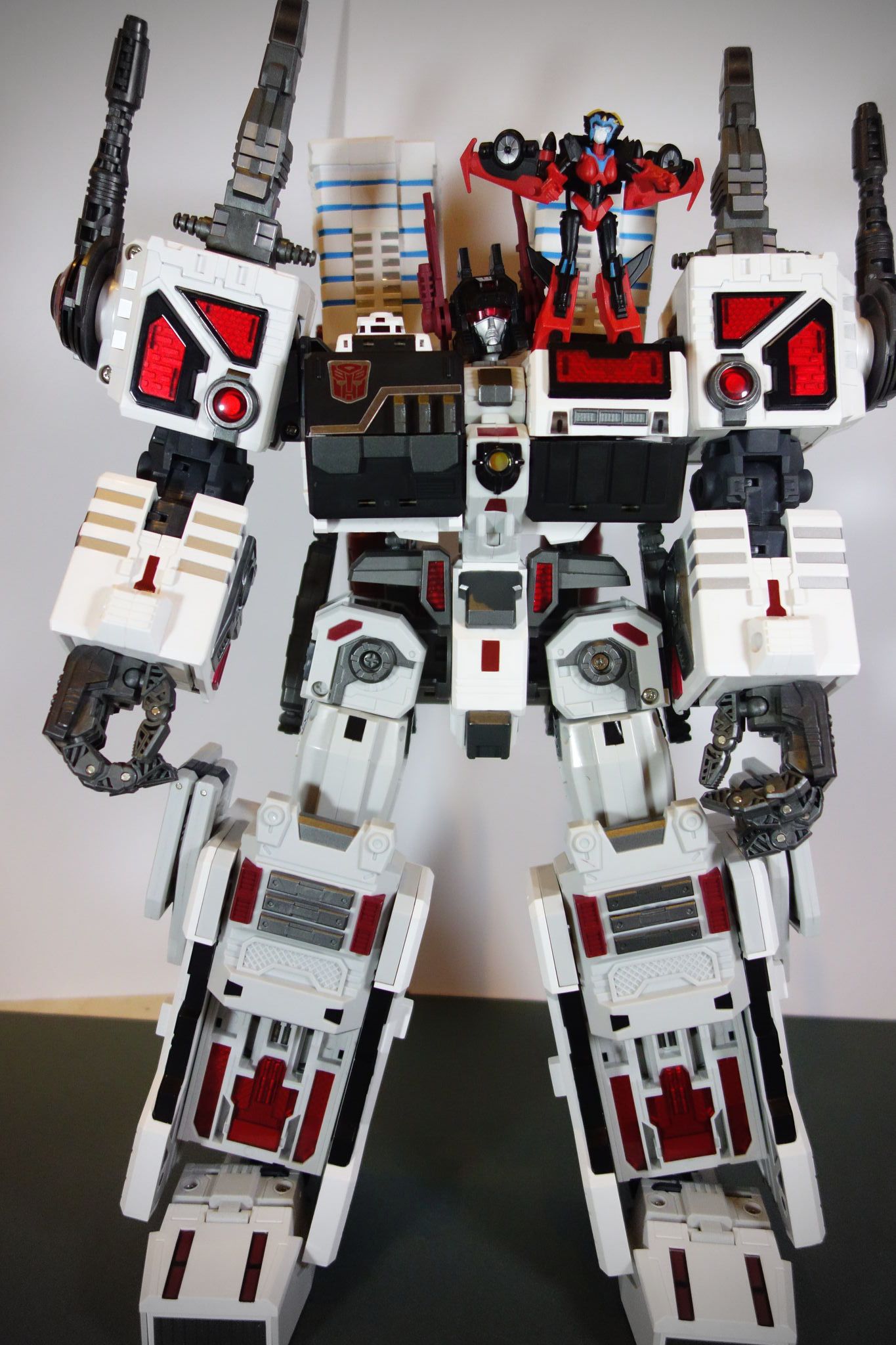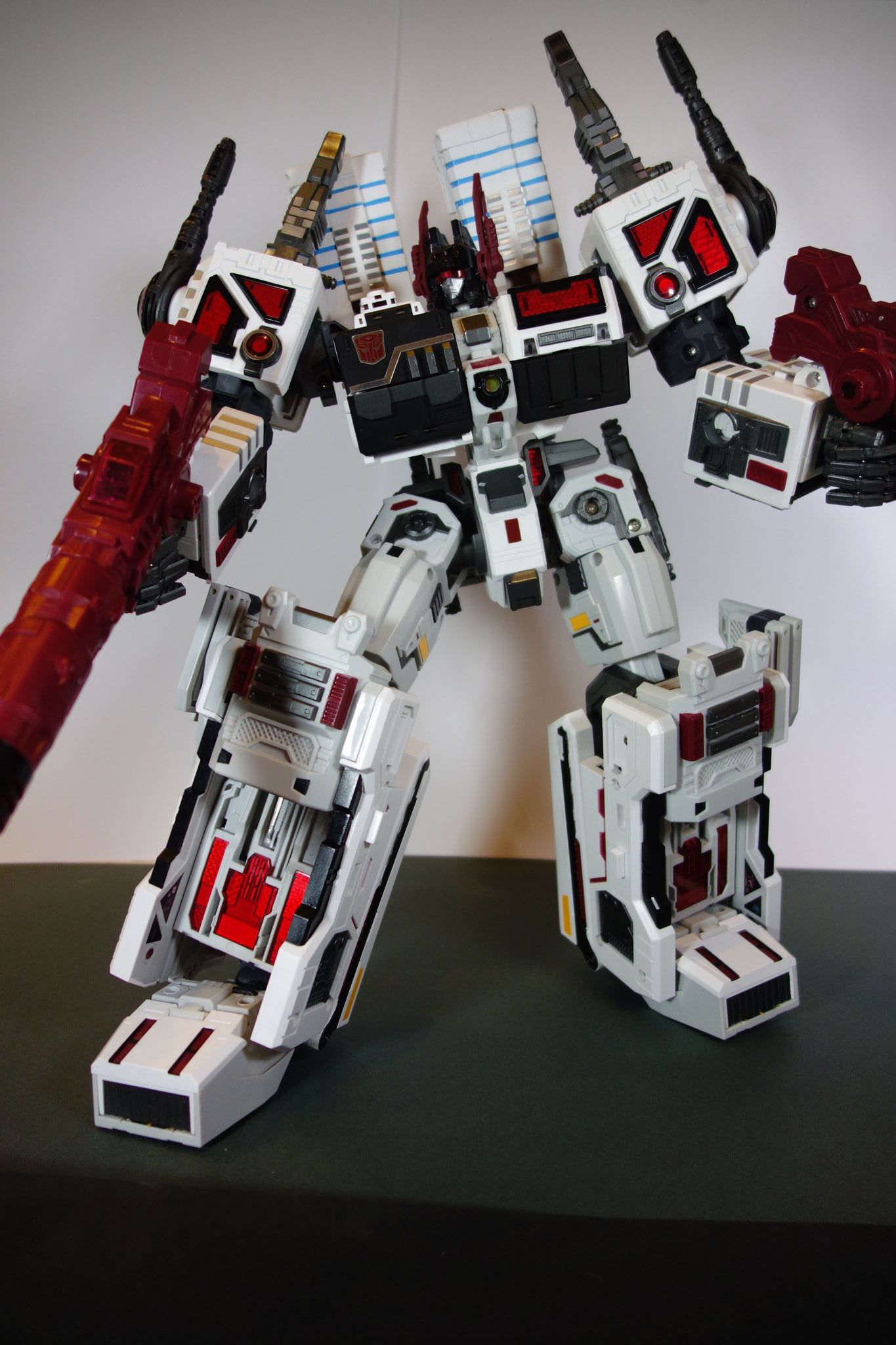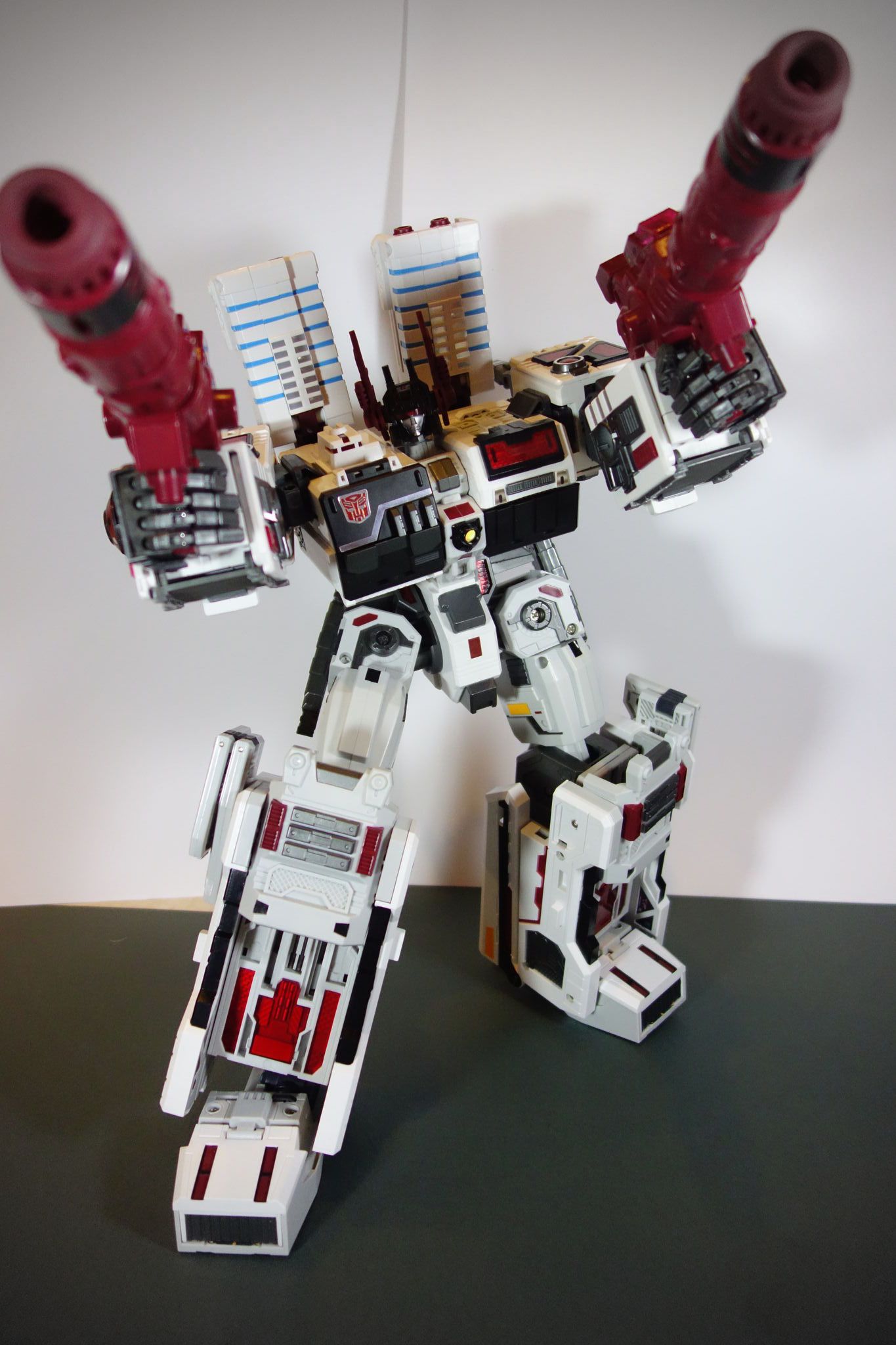 About this toy
I've been eyeing this guy for almost a year until I finally got a chance to get it on a weekend sale that TFSource had. I missed it by one day but their excellent customer support let me have it for the sale price!
Hearing that an oversize KO version of this was coming out I had second thoughts for some time, but looking at the quality difference in KO Feral Rex I thought that it was probably going to cost $150+ for a less quality toy and the sale price matched what I expected to pay for this.
This guys is difficult to transform! I had sore fingers the next two days and at some point I even considered unscrewing the head to get it to transform back to robot from spaceship mode. The way the torso panels slide out and need to be timed with the neck base is not simple at all and the instructions booklet is pretty useless as it only shows the basic arms/legs movements that are obvious when you want to get to any mode but not the details and clicks to look for to get things locked in place.